There's something magical about the Pacific Northwest, and for those currently planning their next Washington State getaway, one of the best Bainbridge Island hotels awaits your arrival! Bainbridge Island is nestled in Puget Sound, just a 35-minute ferry ride from downtown Seattle. While it's considered a small suburb of the city with 25,000 residents, much of the island still belongs to nature with beautiful green space, hiking trails, long stretches of rocky beaches, and incredible things to discover at every turn.
As a guest at one of the best Bainbridge Island hotels, you'll be within walking distance of our downtown area, full of interesting local boutiques, award-winning restaurants, art galleries, and a state-of-the-art museum. While you won't need a car to do most of the exciting things on Bainbridge, we offer complimentary parking, and there are a few choice attractions easily reached by a quick drive. The island is only a small fourteen-by-seven-mile archipelago, so everything is about 15 minutes max via car. 
You'll notice that our area doesn't have that many Bainbridge Island hotels to choose from, but if you're looking for elegance and charm, the Eagle Harbor Inn is the ideal pick. We offer five one-of-a-kind guest rooms for intimate Washington State getaways or two custom-built townhouses for family trips or couples traveling together. You'll awake to beautiful northwest views, find freshly brewed coffee from a local shop in the lobby each morning, and be set and ready to head out and explore. We can't wait to host you; book your room today!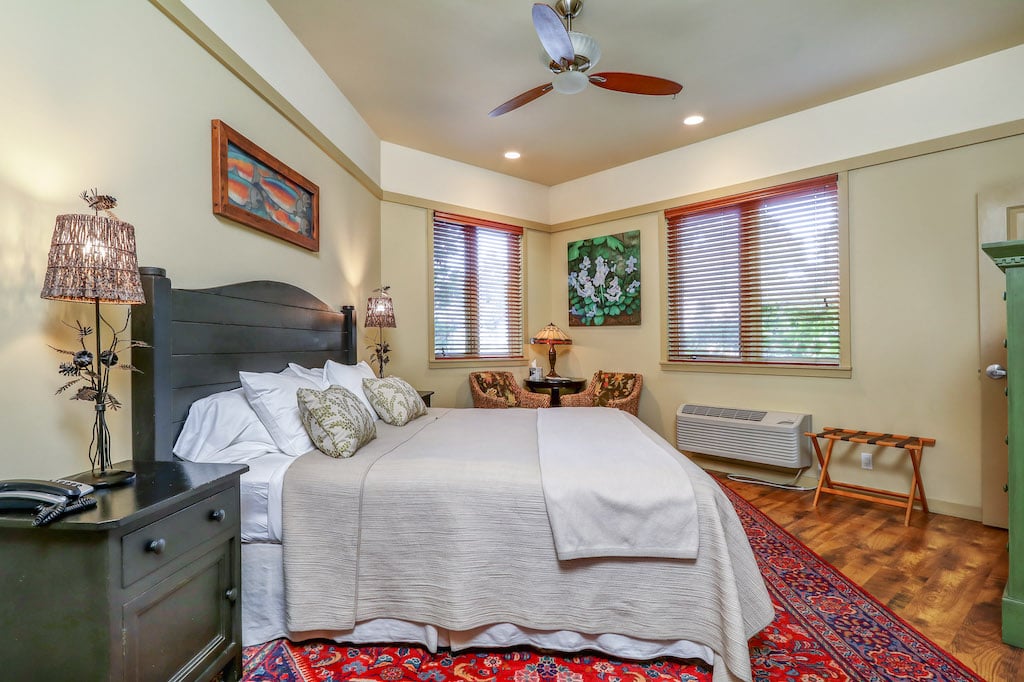 One of the Most Elegant Bainbridge Island Hotels
As one of the only Bainbridge Island hotels within walking distance of the ferry terminal, our Inn is the perfect location for those yearning for a leisurely Washington State getaway. You'll have elegant accommodations awaiting your return from exploring the outdoor adventures, local wine-tasting rooms, shopping opportunities on Winslow Way, and so much more. 
Here's all you need to know about staying at one of the best Bainbridge Island hotels: 
The Eagle Harbor Inn is located exactly one-half mile from the Bainbridge Island ferry terminal. For those driving on the boat, you'll find complimentary parking at the Inn, and more often than not, our guests don't use their car again during their stay—unless they choose to venture further out on the island. 
If you're traveling for a romantic getaway or solo retreat, our five guest rooms are the perfect size and offer fantastic amenities for your stay. Each room is artfully appointed with Northwest-inspired art and decor. You'll find plush beds, Egyptian cotton linens, flat-screen TVs, spacious bathrooms, and luxury toiletries. 
One of our two townhome units is the best choice for those traveling in a group or with family. The Ferryboat Townhome sleeps up to four guests, and the Harbor Townhome can welcome six. Each has a fully equipped kitchen, cozy seating areas, a gas fireplace, and access to our outdoor patio space. 
Aside from free garage parking, we also offer fresh Pegasus coffee in the lobby each morning (head just across the street to the cafe for breakfast treats) and complimentary guest passes to the local Island Fitness gym. These extra amenities make us one of the best Bainbridge Island hotels for your next getaway! 
As one of the best Bainbridge Island hotels, we hope that each and every guest who stays with us feels welcomed and has what they need to relax, recharge, and feel refreshed upon check out. There are so many fantastic things to do on Bainbridge Island within walking distance or just a quick car ride from the Inn. Continue reading, and we'll profile our top adventures to discover during your trip!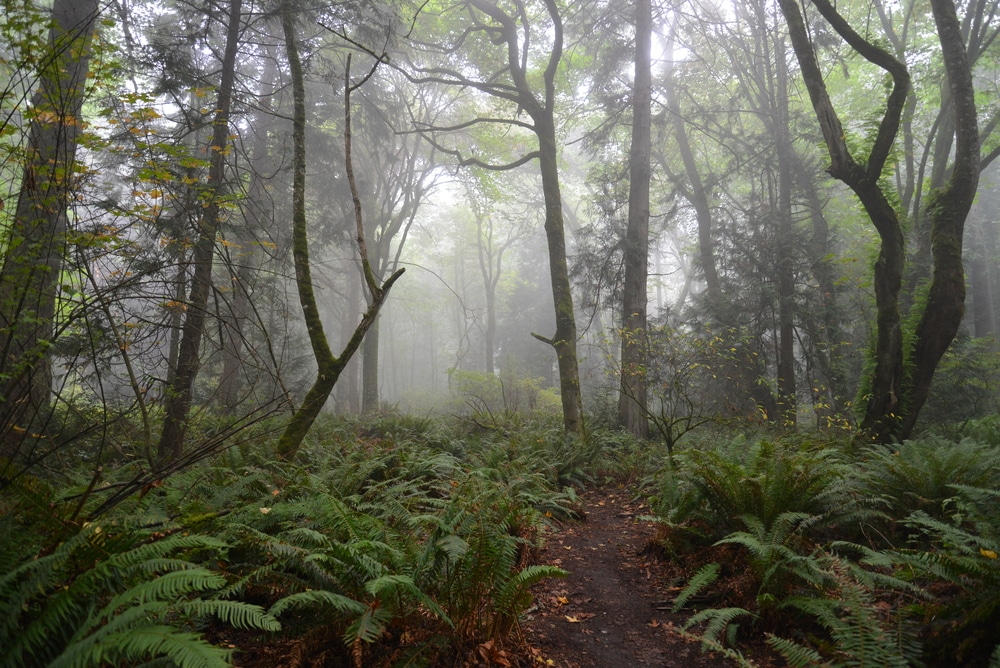 Explore the Island: Best Things to do on Bainbridge
Now that you know you'll be lodging at one of the best Bainbridge Island hotels, it's time to start planning your itinerary! From hiking trails and long walks on the beach to world-class museums and wine tastings, there's so much to discover on our little island paradise. 
Within Walking Distance: 
Bainbridge Island Restaurants: There are more than 20 outstanding restaurants within a five-minute walk from our Bainbridge Island hotel. A few of our notable favorites are Agate Restaurant, Amelia Wynn Bistro, Marche, Seabird, Bruciato, BA SA, and the Harbor Pub.
Coffee Shops: If you're a coffee fan, you'll love the choices for a latte or a cold brew on the island. We always love to recommend Pegasus just across the street, but you should also check out Cups, Coquette, and Blackbird Cafe. 
Wine Tasting Rooms: There are three local tasting rooms on Winslow Way to try our island-made and Washington-sourced vinos—head to Eleven Winery, Fletcher Bay Winery, or Eagle Harbor Wine Co. 
Boutiques & Art Galleries: As you stroll along Winslow Way, you'll pass by many local boutiques packed with apparel, crafts, and home decor. Don't miss Eagle Harbor Books for gifts and great reads. 
Spas & Salons: For those looking to relax during their visit, there are a few downtown Bainbridge spas and salons offering hair care, massage, and skin treatments. Look into Renew, LilaJune, and the Jonny Levi Studio. 
Bainbridge Island Art Museum: Just a block away from the ferry, BIMA is a destination for visitors and locals alike. You'll find galleries featuring works from Northwest artists and so much more. 
The Waterfront Park: Head down to this local gathering space for stunning views of Eagle Harbor, picnic tables, and kayak rentals during the warmer months. You'll want to catch at least one sunset here as a guest at one of the best Bainbridge Island hotels. 
There's a long list of other fantastic things to do on Bainbridge within a quick drive! A few notable activities not to miss are the walking paths at Bloedel Reserve, hiking in the Grand Forest, climbing on driftwood at Fay Bainbridge State Park, Farm-to-Table Dining at Hey Day Farms, and drinks and live music at Lynwood Center. We can't wait to host you at one of the best Bainbridge Island hotels; book your room today!