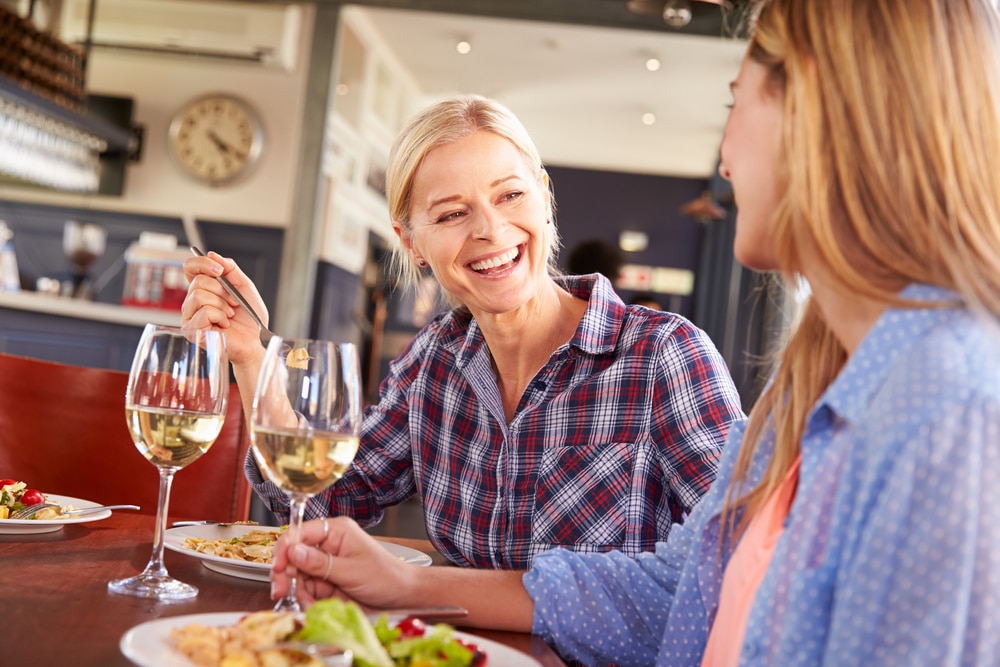 Just a quick 35-minute ferry ride from Seattle, you'll find some of the best dining options in the Northwest. From farm-to-table menus and casual cafes to elegant seafood feasts and tasty pub grub, these Bainbridge Island Restaurants do not disappoint. As of late, many of the island's long-time restaurants have changed ownership, which often brings new life and energy to menus, service staff, and spaces.
One of the best parts of an adventure to Bainbridge Island is the ferry. It's as picturesque as it gets, from the dark grey water, Evergreen islands, and shoreline dotted with impressive homes. On a beautiful sunny day, head up to the top deck and take in the panoramic view of the sparkling Seattle city skyline or head down to the galley for a glass of local Washington wine or a craft beer.
If you've been meaning to check out the dining scene of Bainbridge, now is the time! Our little island transforms in the summer months with long ferry wait times and crowds in downtown Winslow, while winter and early spring is the sleepy season, where you'll bump elbows with locals and rarely see a line form around town. For those of us craving a weekend getaway, our petit Bainbridge Island hotel is one of the best places to stay. You'll be within walking distance of many of the Bainbridge Island restaurants and so much more. Book your room on Bainbridge today!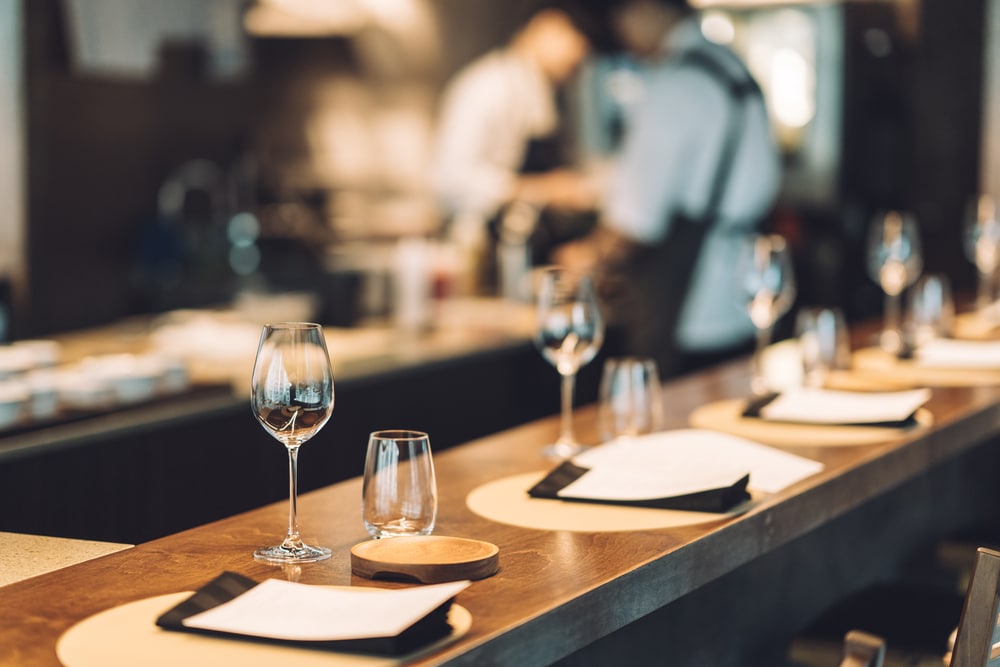 The 10 Best Bainbridge Island Restaurants for 2023
While Seattle might have the sheer number of cafes and eateries, it's all about quality over quantity at these Bainbridge Island restaurants. Meals on the island will be more memorable and you'll notice right away that our island community is welcoming and warm. The Northwest is known for its abundant produce, fresh seafood, and creative culinary talents—all of which you'll find at these fantastic Bainbridge Island restaurants.
If you have questions, would like reservations, or directions to these Bainbridge Island restaurants, just let us know how we can be of service during your stay at our Bainbridge Island hotel.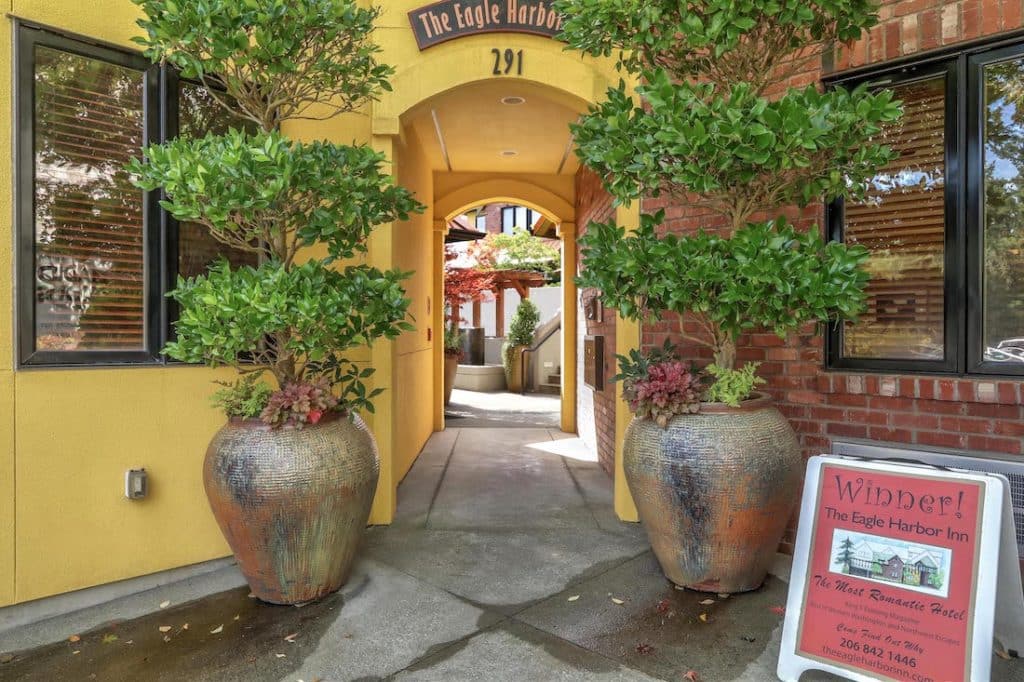 One of the Best Bainbridge Island Hotels for your Trip
There aren't very many lodging options to choose from here, and our Bainbridge Island Hotel happens to be the only boutique hotel in downtown Winslow. We're the ideal location for those visiting from the ferry, as we're close to all of the best Bainbridge Island restaurants, charming shops, and waterfront parks. Inside our cozy Inn, we offer five beautifully appointed guest rooms, as well as two luxury townhouses with all the perks.
Our Bainbridge Island Hotel offers an open-air central courtyard connecting all our lodging accommodations. The landscaped area is a lovely space for a cup of coffee in the morning or a glass of wine in the evening. Depending on the room or townhouse you choose, you'll be surrounded by elegant furnishing, comfortable seating areas and beds, and high-end amenities. We often find that your first visit to Bainbridge Island is rarely your last!
Join us this year in the Northwest and book your luxurious room today!