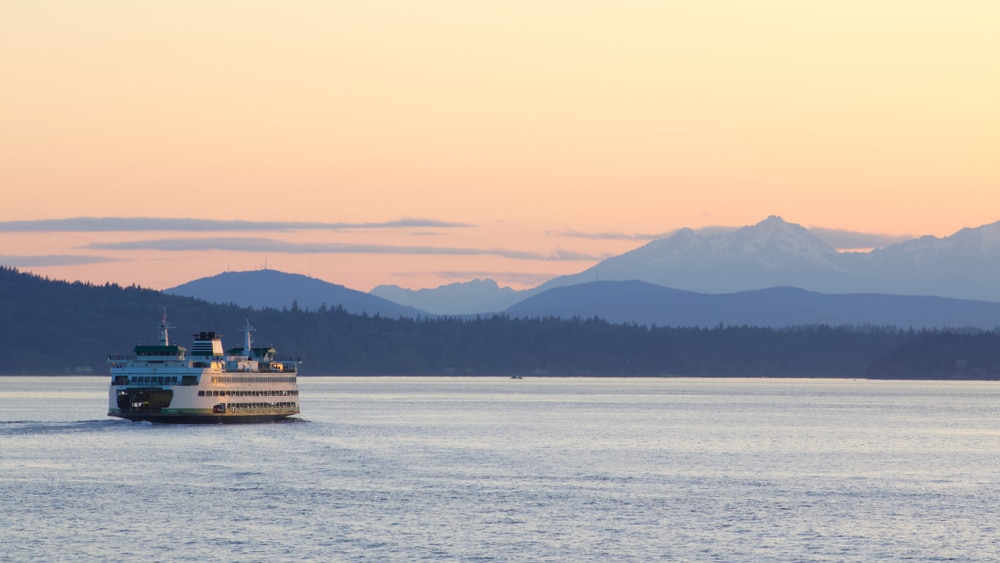 There's certainly no shortage of things to do on Bainbridge Island all year round! In fact, each season has its draw to our sleepy island community on the Puget Sound. Winter is cozy and best spent indoors, and Spring means crisp sunny days and cherry blossoms along Winslow Way (our charming main street). Summer is often considered the best time to visit this island paradise for the perfect Northwest weather and a long list of local events. And autumn offers stunning fall foliage and blustery days where a warm latte is as welcome as a pair of gloves.
This gorgeous scenery sets a beautiful backdrop for hiking, biking, and walking along the beach; it's not surprising that most of the best things on Bainbridge Island include outdoor adventures. But the island is also known for having fantastic restaurants, local Washington wineries, craft breweries, distilleries, and more. There's just something about taking a ferry to your destination—it's only 35 minutes from the Seattle waterfront and an incredibly scenic way to begin your getaway!
Before you start filling up your itinerary with all of the best things to do on Bainbridge Island, you'll want to secure your lodging. The Eagle Harbor Inn is one of the best hotels on Bainbridge Island in the downtown area, placing you within walking distance of the majority of our favorite things to do on Bainbridge Island this year. Our Inn is beautifully designed with custom furniture, Northwest art, and high-end finishes creating the perfect atmosphere to explore, relax, and destress. Book your room at our luxury Bainbridge Island hotel today!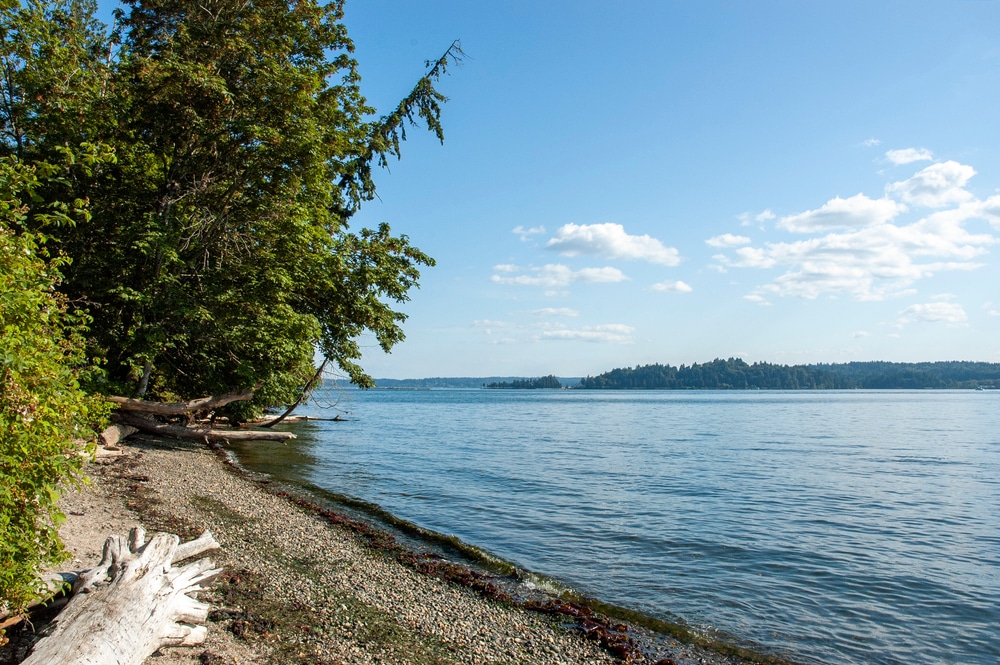 The Best Things to do on Bainbridge Island this Year
Our island in the Puget Sound is approximately 14 miles long by seven miles wide, meaning that the majority of the best things to do on Bainbridge Island (outside of the downtown area) are never more than a 15-minute car ride. Folks visiting from busy metropolitan regions always comment on just how quiet it is here! While you might encounter lots of tourists on Winslow Way, the activities in the other sections of the island are rarely crowded.
The ferry ride from Seattle to Bainbridge Island sets the tone for your trip. Bainbridge Island is a bucket-list-worthy destination! Whether you're into hiking, biking, wine tasting, or shopping, there are plenty of things to do on Bainbridge Island. Here are our top recommendations for things to do on Bainbridge Island on your next getaway: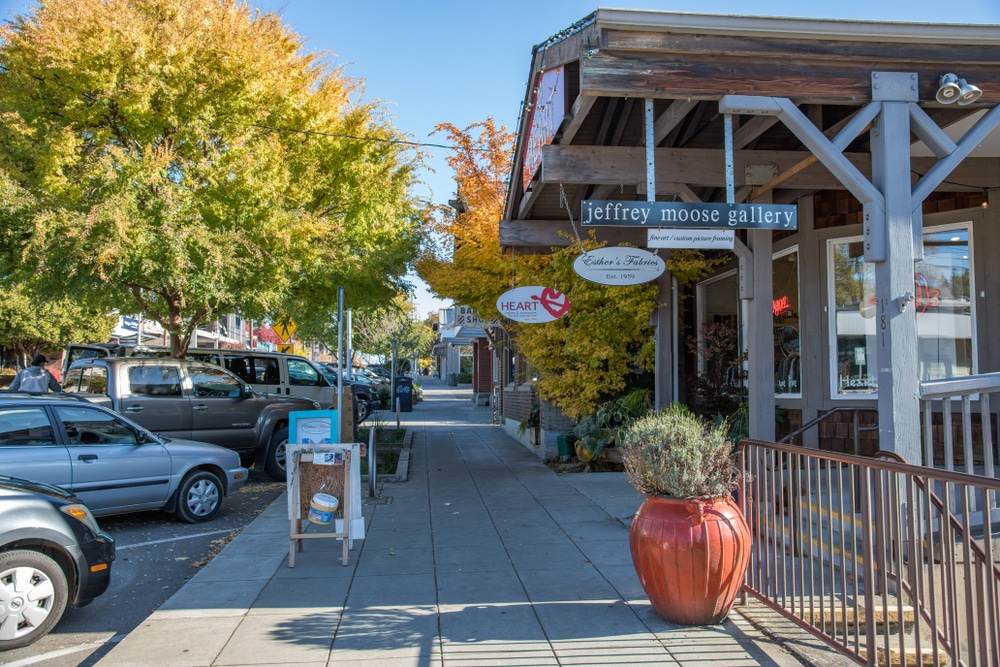 Walk The Best of Downtown Bainbridge Island
As a guest at our luxurious Bainbridge Island hotel, you'll be steps away from all of the best things to do on Bainbridge Island in the downtown area. No need to have a car to explore here! Downtown Bainbridge Island is approximately a half of mile stretch on Winslow Way, lined with local boutiques, specialty shops, cafes, restaurants, and wineries. You'll love heading out on foot from our hotel to explore this charming downtown street at your leisure. A few places not to miss: Eagle Harbor Books, Willow Tree Market, The Lamb & Kid, Skookum Clothing, and Petit & Olson.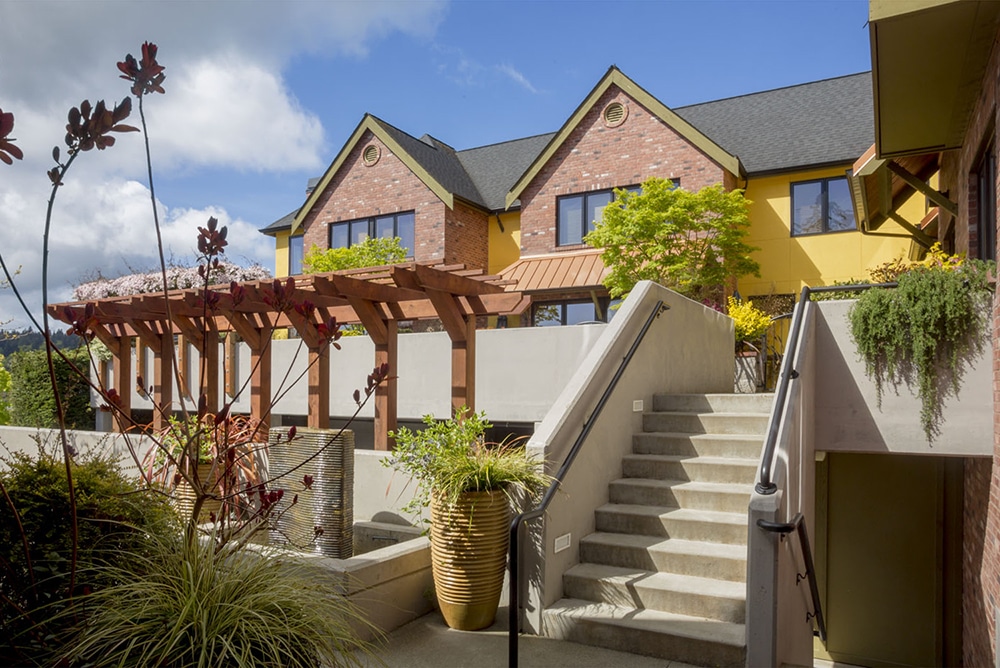 One of the Best Bainbridge Island Hotels for 2023
While there are so many things to do on Bainbridge Island, one activity we didn't mention was relaxing in your beautifully appointed guest suite! Make sure you give yourself downtime, too; relax, read a good book, and enjoy the peace of Bainbridge Island. Our boutique hotel is set back on a quiet street, where you'll find five elegantly-appointed hotel rooms and two custom luxury townhomes for larger groups and more extended stays. The entire hotel surrounds a garden-filled courtyard, perfect for your morning coffee in the sunshine or a glass of wine and the sunset.
Our Bainbridge Island hotel offers you the perfect blend of welcoming hospitality, elegant accommodations, and privacy. We've thought of everything, so you don't have to, including coffee service provided on-site by our neighbors at Pegasus and complimentary access to the Island Fitness gym. Book your room at one of the best Bainbridge Island hotels, and enjoy the very best of this island paradise this year!