Many visitors to our small island community are coming to celebrate, and there are a lot of wonderful restaurants on Bainbridge Island for dinners and events. Heyday Farm is a favorite destination dining opportunity—a historic and sustainable six-acre farm about ten minutes from the Bainbridge Island ferry. Heyday Farm is a fantastic place to visit for special events and festive meals during the holidays—from farm-to-table feasts to themed wine dinners. 
Heyday Farm can be rented and reserved for private events, weddings, and parties—as with many of the other best Bainbridge Island restaurants. You'll want to contact one of their talented event planners if you're looking for a wedding venue. One thing that can be guaranteed is that our island restaurants strive to support local businesses and farms whenever possible, and that's reflected on the menus around town.
Before you start making reservations at the best Bainbridge Island restaurants, you'll want to secure your lodging, and our Bainbridge Hotel is such a lovely place to stay. Not only are we the closest lodging option to the Seattle-Bainbridge Ferry dock, but we're within walking distance of so many things on the island. Our cozy guest rooms and townhouse accommodations are a true Northwest escape—perfect for family getaways, romantic retreats, and group trips. Book your room today!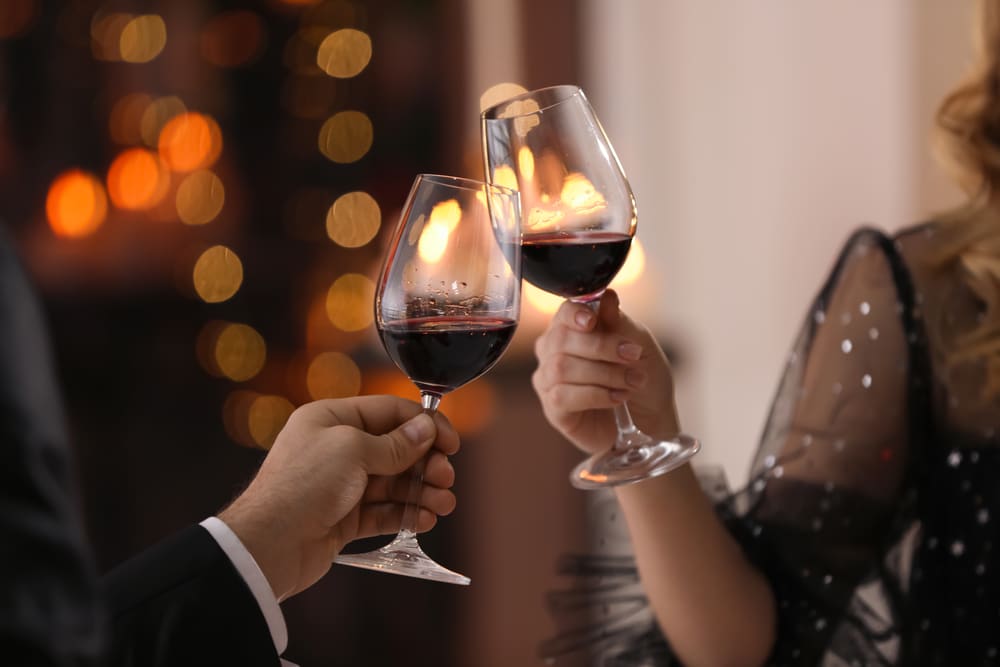 Heyday Farm & More Bainbridge Restaurants for Celebrations
Dining out is such a fun part of any vacation! Thankfully, there's a unique selection of locally owned Bainbridge Island restaurants; you won't see many chain options here—especially on Winslow Way, the main street from the ferry leading to the Eagle Harbor Inn. From critically acclaimed seafood and Vietnamese cuisine to Northwest fine dining and casual fare, you'll find it all on Bainbridge. 
Here are seven places to book your holiday celebration dinners this year:
While reservations on Bainbridge Island aren't always needed, if you plan to dine at Heyday Farm or out with a group, it would be best to call well in advance to secure your spot.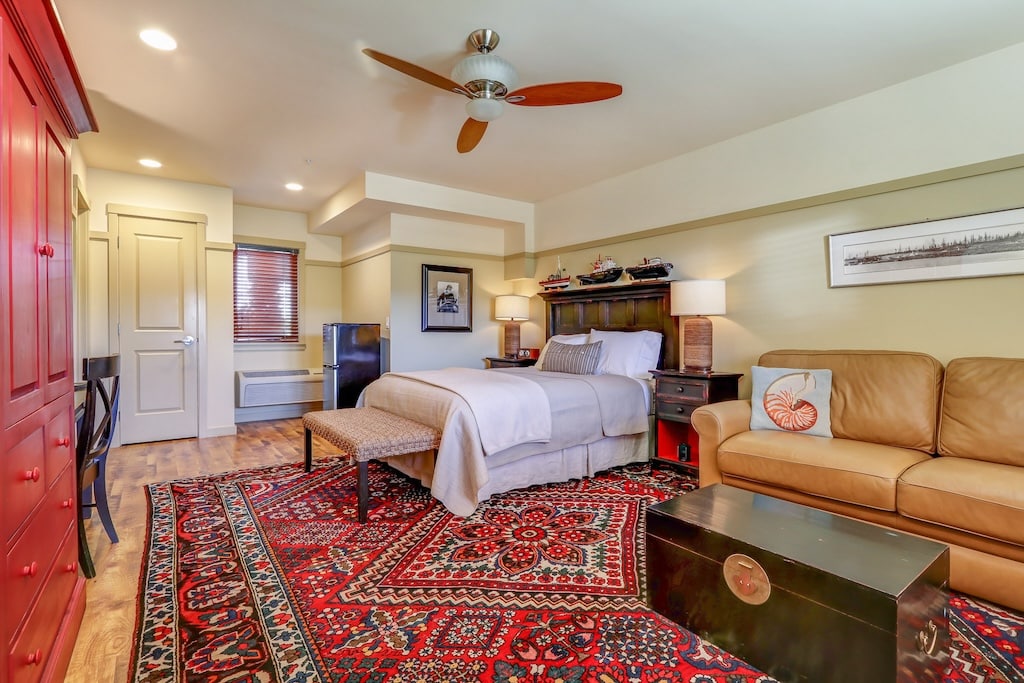 The Best Bainbridge Island Hotel for Your Winter Getaway
Our petit Bainbridge Hotel is in the ideal location for those heading to the island for celebrations and events. We're just one mile from the ferry and within walking distance of everything on Winslow Way, our charming small-town main street. For those planning on heading out to Heyday Farm for dinner or a special event, the Inn is a quick ten-minute and incredibly scenic drive. Heyday Farm is bound to be a highlight of your trip, second only to staying at our boutique hotel! 
The Harbor Suite (pictured above) is a spacious room with a nautical theme resembling a ship captain's quarters. You'll even catch a glimpse of the ship masts in the Eagle Harbor Marina. The suite is up a half flight of stairs above the lobby level, making it secluded and peaceful. The suite can accommodate up to four people, with a queen bed and a queen-sized comfort sleeper leather couch. It's a perfect choice for couples or small families. The unit includes a combination shower and bathtub, a small refrigerator, and beautiful Northwest decor.
We can't wait to host you this upcoming holiday season and into the new year! Start planning your celebratory dinners at the best Bainbridge Island restaurants, and book your room today!