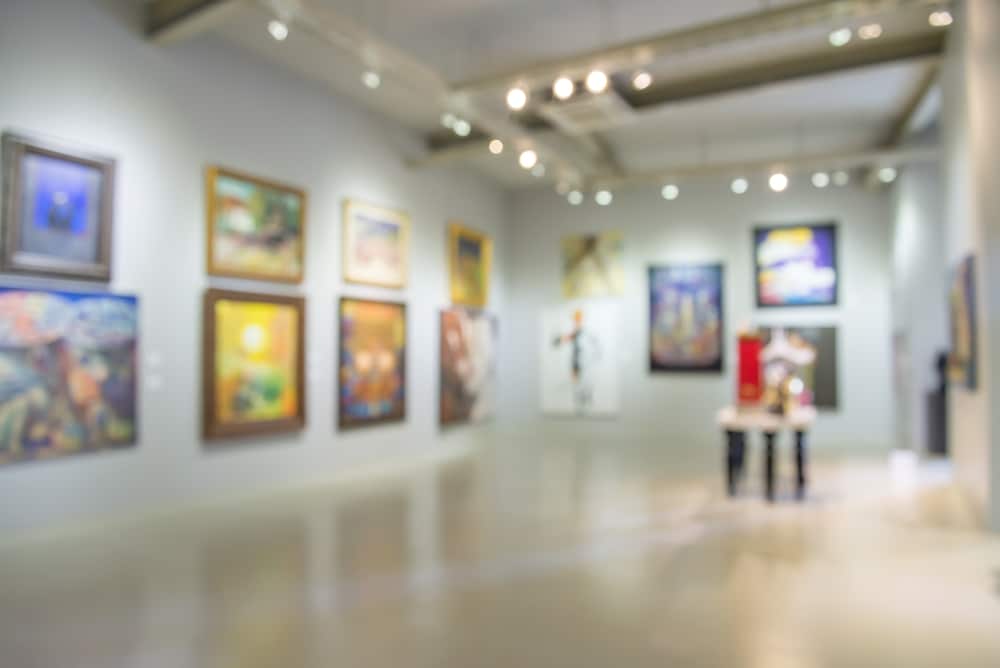 There's no better place to spend a chilly, rainy Northwest day on the island than at the Bainbridge Island Museum of Art. Next year will mark the 20th anniversary of this local gem, connecting visitors and residents alike to the beautiful and creative art of the Puget Sound region. The major exhibits at the Bainbridge Island Museum of Art (or BIMA for short) change three times per year, which offers visitors 15-20 shows to visit annually. The curators love to showcase new and emerging talent, as well as recognized artists who have mastered their medium.
Before you start planning your visit to the Bainbridge Island Museum of Art, you'll want to secure your island lodging for your next getaway. And The Eagle Harbor Inn has everything you'll want and need for a restful retreat with the quiet harbor as your backdrop and our luxury accommodations as your home base; you'll love exploring our charming bedroom community that sits just a 35-minute ferry ride from Seattle. Head over to our availability calendar and get your lodging on the books today!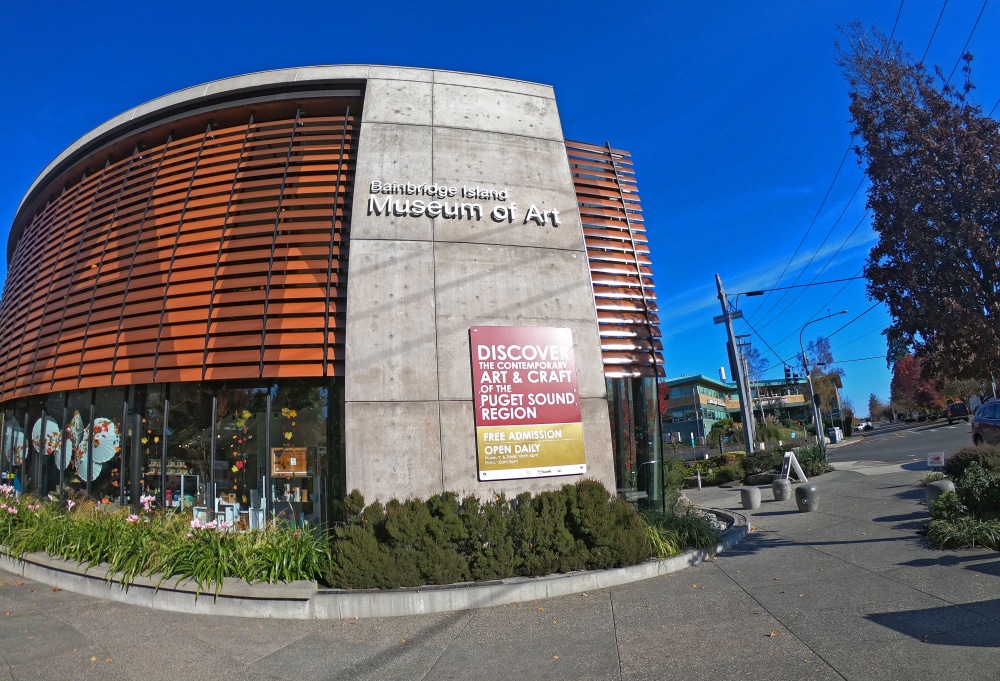 The Bainbridge Island Museum of Art & More
One of the first buildings you'll notice as you head off the ferry is the Bainbridge Island Museum of Art. The LEED Gold-certified structure stands out with its modern facade and open courtyard. Inside, the crisp, clean space is the perfect blank canvas for rotating exhibitions, installations, live speakers, tours, films, and lectures. Perhaps the biggest draw for some is that entry to the museum is free—the founders and sponsors strive to have art accessible to all.
The permanent collection at the Bainbridge Island Museum of Art is a mix of contemporary art and craft from the Puget Sound region. You'll see this includes paintings, sculptures, and multi-media works, many of which have been gifted to the museum by local donors. After you've perused the current exhibits, head to the BIMA Bistro for lunch, they offer a rotating menu of artfully created and seasonally inspired Pacific Northwest dishes. Perfect for a light meal before heading down the rest of Winslow Way to take in the other island attractions.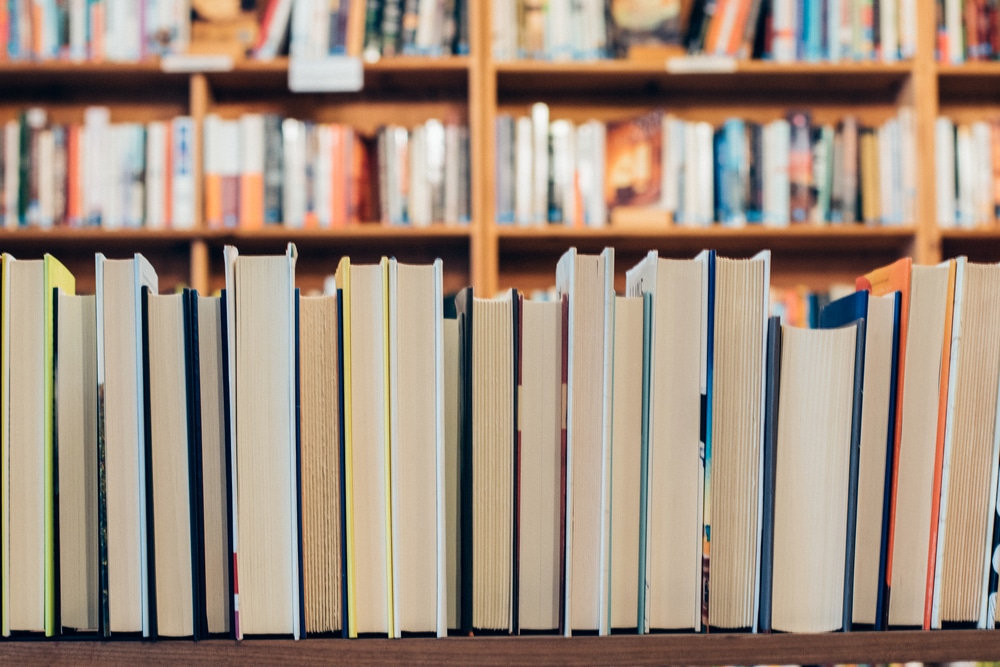 Head to Eagle Harbor Book Co.:
Just down Winslow Way, about five minutes from the Bainbridge Island Museum of Art, Eagle Harbor Book Co. is another must-visit for out-of-towners. From the minute you walk into this traditional bookstore—the smell, the old creaky wood floor, and the fantastic selection of local and international works will bring you back to a simpler time when cracking a book was much more popular instead of scrolling on our smartphones. It's a great shop to find your next vacation read to enjoy by the cozy fire in our townhouse suites.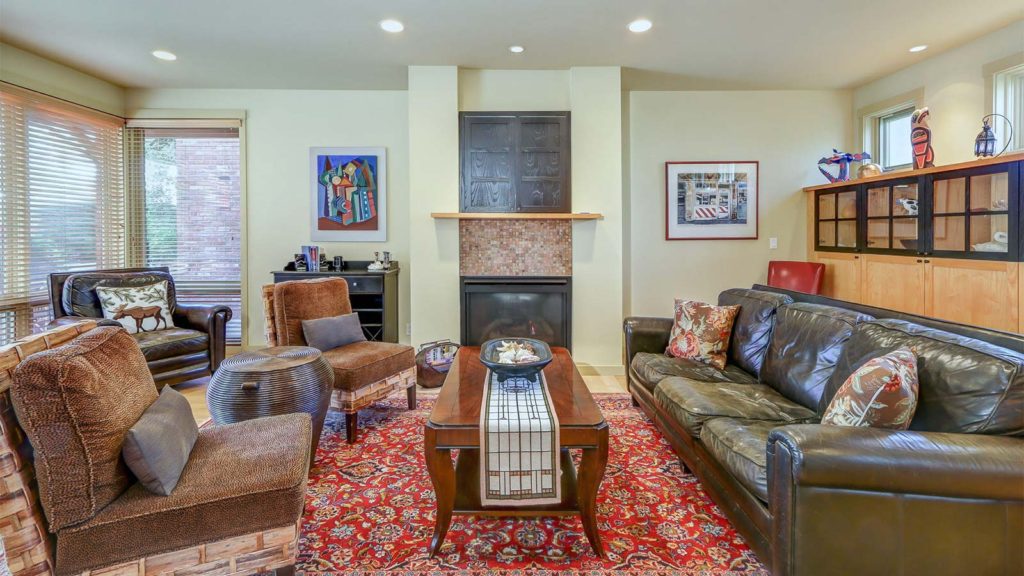 Elegant Lodging All Year Round on Bainbridge Island
Our Bainbridge Island petit hotel is the only boutique lodging option in the downtown area of Winslow. Whether you're looking for a lovely space for a romantic getaway, family trip, or solo retreat, our diverse room and suite options will fit every arrangement. Our ideal location is within walking distance of great attractions like the Bainbridge Island Museum of Art, fantastic restaurants, and the ferry terminal.
The Ferryboat Townhome (pictured above) has two bedrooms, two bathrooms, and a laundry room on the upper level, with views of the ferry yard, Eagle Harbor, and beyond. You'll find a gourmet kitchen, dining room, living room with a gas fireplace, powder room, and patio space on the main level. A private elevator connects both floors, and you'll have access to a private two-car garage. This is the best choice for a family traveling with small children or a pair of couples here to explore the beauty of Bainbridge. Check out our upcoming availability and book your room today!