There's something magical about the Pacific Northwest scenery, and one of the best ways to experience this natural beauty is at the local Bainbridge Island beaches. You'll see picturesque sandy stretches on quiet coves as the ferry comes into dock or romantic rocky shorelines with driftwood, sea glass, and agates. Our island in Puget Sound is nestled in calm waters, and the surrounding landmasses create a protective barrier. 
Heading to these Bainbridge Island beaches is a popular pastime for visitors and locals alike. You'll see couples out on dates enjoying the fresh air, families building sandcastles and treasure hunting, and those seeking a connection with nature. Depending on the season, there's a possibility for whale sightings, but all year round, you're bound to see plenty of birds and marine life that also call this area home. 
Before you start planning your beach days, you'll want to book your lodging, and our Bainbridge Island hotel is the only luxury hotel within walking distance of the ferry. We offer an array of accommodations—from cozy guest rooms perfect for couples to townhouse-style units for group or family getaways. Each room is beautifully decorated with Northwest-themed art and furnishings. Make our Bainbridge Island hotel your home away from home and start your adventure in the Northwest! Make a reservation today.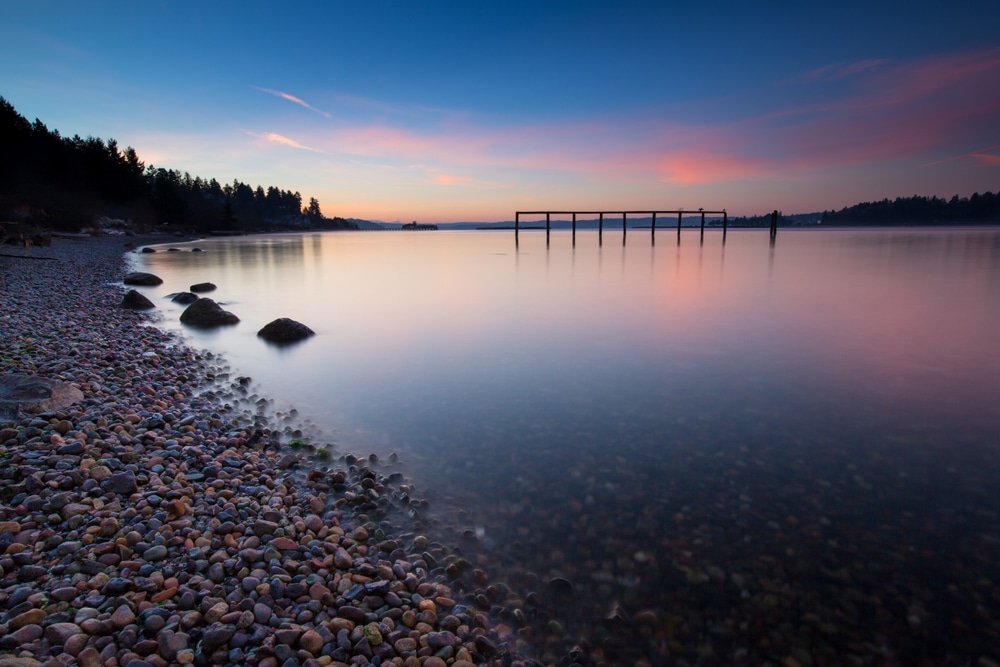 The Most Beautiful Bainbridge Island Beaches to Explore
From long pebble-covered shores and smooth sandy stretches, there's actually quite a diverse selection of Bainbridge Island beaches. While some are within walking distance from our Bainbridge Island hotel, others are reached by car, but never more than a ten-minute drive, as everything on the island is close! Pack your beach chairs, towels, and cooler, and sit back and relax at these local hotspots for summer sunshine. 
Here's a great selection of Bainbridge Island beaches to consider visiting during your stay: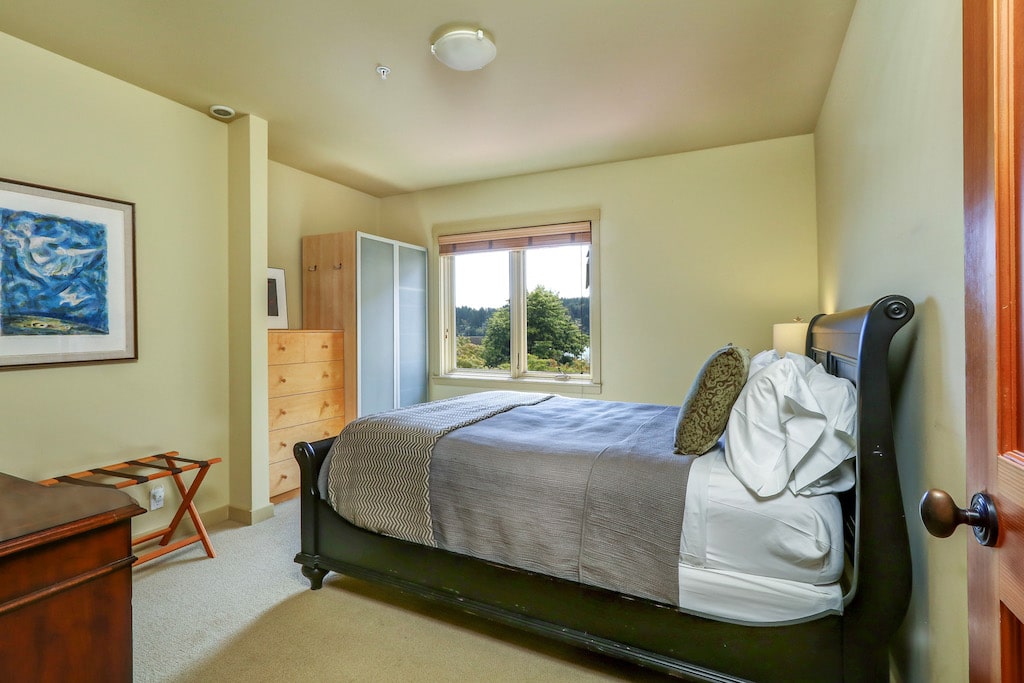 The Best Lodging at our Bainbridge Island Hotel
As a guest at our Bainbridge Island hotel, you'll be only minutes from the ferry and within walking distance of all the downtown attractions. Our small island community is perfect for a romantic getaway, couple's trip, or solo retreat. You'll love the charming downtown main street with cozy restaurants and cafes. Head out a bit on the island for lush old-growth forests for hikes and the best Bainbridge Island beaches for an evening stroll. Additionally, Bainbridge Island is only seven by fourteen miles, so all other activities are less than 15 minutes by car.
The Eagle Harbor Inn is the only luxury hotel located in downtown Winslow. Our Bainbridge Island boutique hotel includes five unique guest suites and two townhouses surrounding a lovely garden courtyard centerpiece. Guests love basking in the sun and fresh sea air with their morning coffee. It's also the perfect place to have an evening glass of wine with your partner or friends, too! You'll find comfortable accommodations, lovely Pacific Northwest art, and fine furnishings in our guest rooms and townhouse. 
Heading to this quiet paradise in Washington State to soak up the last rays of the summer sun is such a treat! You'll have an unforgettable trip and won't want to leave Puget Sound's peaceful coves and calm waters. Head over to our availability calendar and make your reservation for an island getaway today!