During the summer, Fletcher Bay Winery expands to double its size, and that's not just in outdoor space. In fact, the downtown location, less than half a mile from the ferry, adds a whole floor to the mix with a stunning rooftop patio. You'll find one of the best views in the downtown area, live music, a fresh-shucked oyster pop-up, and charcuterie and cheese boards. Take the elevator up and find a cozy spot in the fresh air—a beautiful spot for a flight of the Fletcher Bay Winery lineup. 
Fletcher Bay Winery, a beloved family-owned and operated spot on Bainbridge Island, officially opened its doors in 2012. The flagship location houses a winery and barrelling facility where you can often find the winemakers themselves, who are always happy to talk about their craft. The building has an open and airy industrial style, with a cozy upstairs loft perfect for casual seating and family-friendly activities. If you prefer the outdoors, tables are available on an enclosed patio with heaters and a fire pit, making it the perfect spot for year-round wine tasting.
This is just one of the fantastic wineries on Bainbridge Island, and for those with wine tasting in mind during their vacation, there's no better place to stay than our downtown Bainbridge Island Hotel. Our space is intimate and private, with only seven beautifully appointed lodging options. We offer an array of accommodations ideal for romantic getaways, solo retreats, or vacations with friends and family. We're also within walking distance of all the best things to do in Winslow (including many tasting rooms!). Check out our summer availability and book your room today!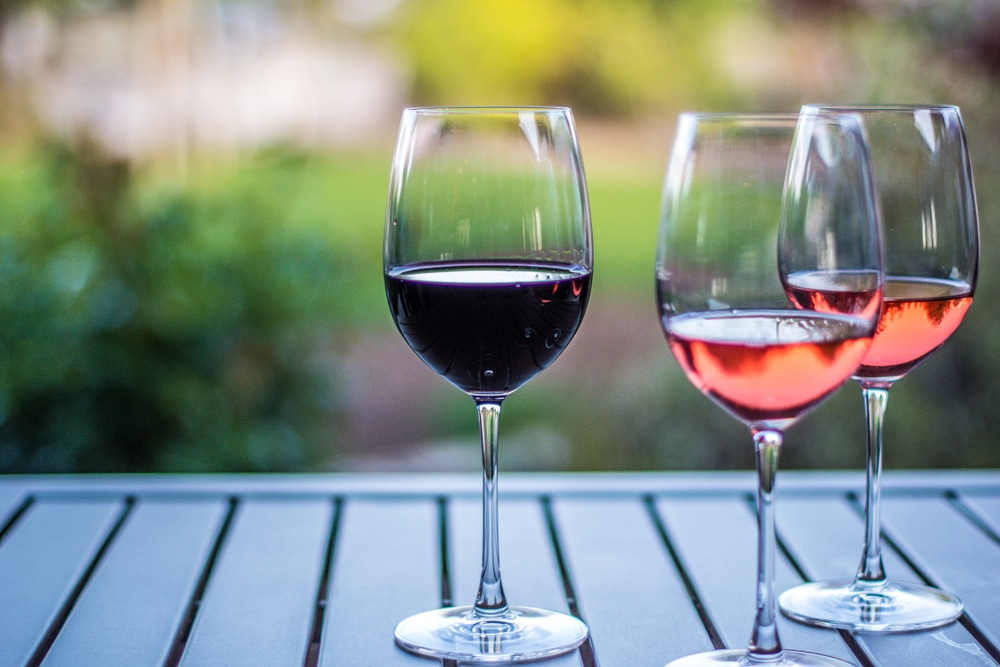 Fletcher Bay Winery & More Amazing Bainbridge Island Wineries
Wine tasting on Bainbridge Island is such a treat! With elegant downtown tasting rooms, rustic and industrial wineries, and touring the local island vineyards, you could easily spend a few days exploring the island one sip at a time. While Fletcher Bay Winery is a favorite, you can't go wrong at any of these ten places for wine tasting on Bainbridge Island.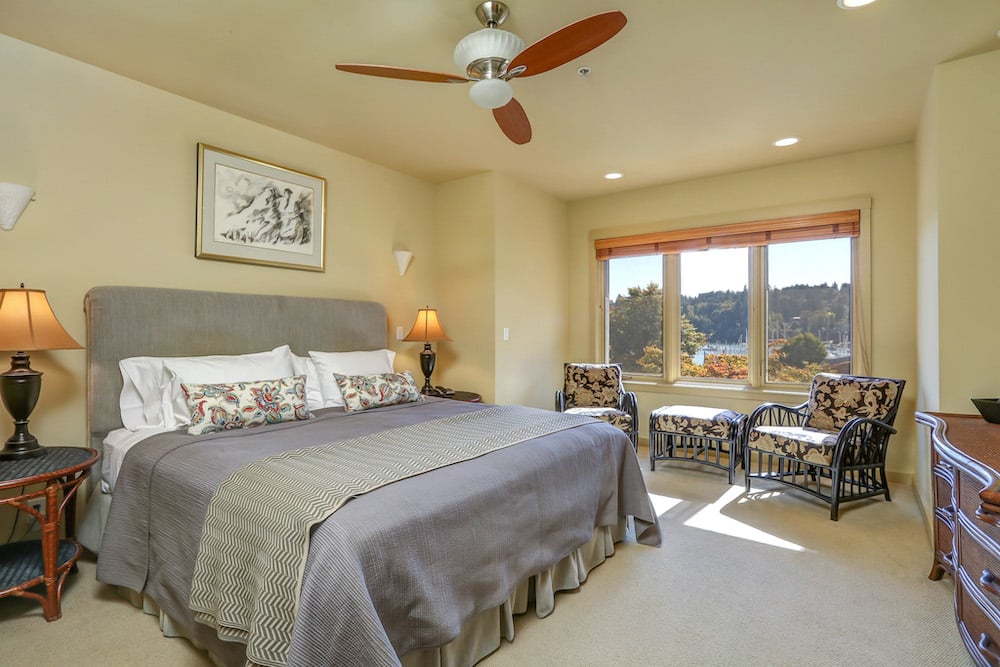 The Most Elegant Bainbridge Island Hotel for a Getaway
Whether you only get to explore Fletcher Bay Winery or hit all of these spots on the list (over an extended vacation, of course!), wine tasting on Bainbridge Island is a lovely addition to any getaway. With our Bainbridge Island hotel as your home base, you'll be refreshed and ready to take on whatever your trip has in store! If wine tasting on Bainbridge Island isn't a part of your plan, not to worry, there are hiking, shopping, and dining opportunities to check out as well.   
Our Inn is off a quiet street with an interior courtyard available for morning coffee (delivered fresh from our neighboring coffee shop, Pegasus) or a glass of wine in the evening, perhaps a bottle from Fletcher Bay Winery? Our guests love spending time here in the shade of an umbrella and with views of Eagle Harbor in the distance. Inside, our luxurious guest rooms and townhouses offer clean and beautifully-designed spaces for relaxation and connecting with loved ones. 
One of the best elements about a trip to our small island community is how you get here! Riding the ferry, connecting multiple islands in the Sound and beyond, is a beautiful way to take in the stunning Northwest scenery. There's something exceptional about the view from the ferry, the Seattle skyline in the rearview, Mount Rainier on a clear day, and our secluded, forested island as your destination. Join us on the island and reserve your lodging today!