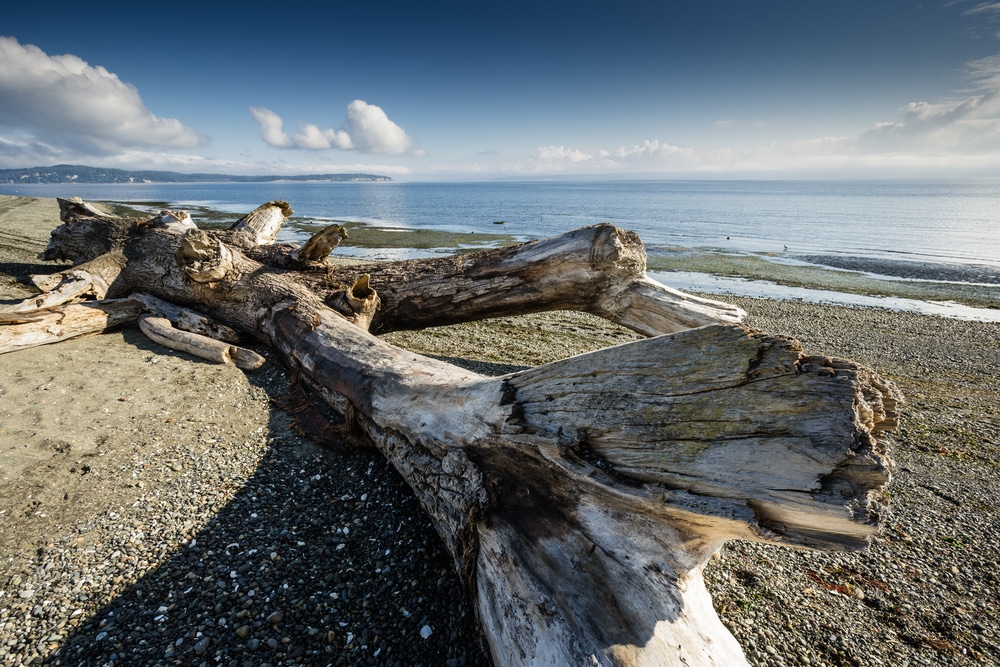 Located about 15 minutes from Downtown Winslow, on the island's north end, Fay Bainbridge Park is a lovely space to bring a picnic and explore. The 17-acre park includes a long stretch of shoreline along the Puget Sound with a mix of pebbles, rocks, and sand. The most memorable facet at Fay Bainbridge Park is the abundance of driftwood—massive logs and fallen trees line the edges of the shore, creating a magical place on the sound for picnics, strolls, and relaxation.
On a clear day, the view reaches over the sparkling water to the Cascades, with sightings of Mount Rainier and Mount Baker off in the distance. If you sit for a moment, you'll likely see local wildlife—shorebirds and seals floating along the water. For those traveling with kids, Fay Bainbridge Park is a must. A pirate ship play area with silky clean sand, climbing gear, and a slide is the perfect place to burn off that wild vacation energy.
After your adventures out on the island, our elegant guest rooms and townhome await your return at our petit hotel in Winslow. Minutes from the Seattle-Bainbridge ferry, we are the only boutique hotel in downtown Bainbridge, and you'll love every minute of your stay. There are so many things to do near our Inn, from coffee shops and award-winning restaurants to locally owned boutiques and waterfront trails; you'll have plenty to fill your days and evenings on the island.
Check out our upcoming availability and book your next island getaway today!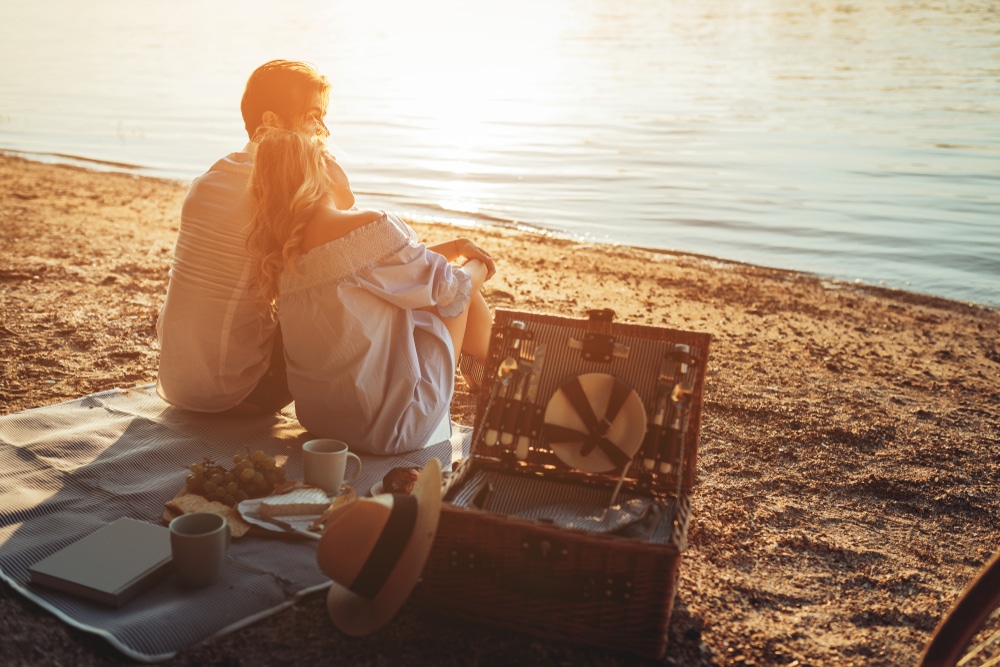 Fay Bainbridge Park & More Outdoor Spaces to Explore
One of our favorite things on Bainbridge Island is exploring the outdoor space, forests, and parks. Fay Bainbridge Park is a fine example, but it's just the beginning of places to check out during your stay.
Fay Bainbridge Park: You'll love this stretch of beach along the Puget Sound for beachcombing, picnics, and sunbathing. Bring a blanket, open some wine, and relax.
Waterfront Park: Head out on foot from our Bainbridge Island Hotel and check out this park along Eagle Harbor. There are easily accessible trails and a dock out on the water for a stroll. The sailboats and old ferries parked for repairs set the backdrop for a very northwest feeling scene.
The Grand Forest: If you'd like to get a significant hike in during your stay, the 240-acre Grand Forest, broken up into three parcels, is a lush wonderland to wear out those boots. There are about eight miles of beautiful trails to explore through the primary second-growth forest of firs, cedars, and maples.
Bloedel Reserve: Perhaps the most popular destination on the island, this 150-acre garden space is ranked as one of the top ten botanical gardens in North America. The meticulously maintained grounds and trails serve for a beautiful stroll and walk down some of the island's history.
Battle Point Park: With an easy walking trail, newly remodeled kids' play area, and the local sports courts for the, now world-famous pickleball, this local park is an excellent destination for all.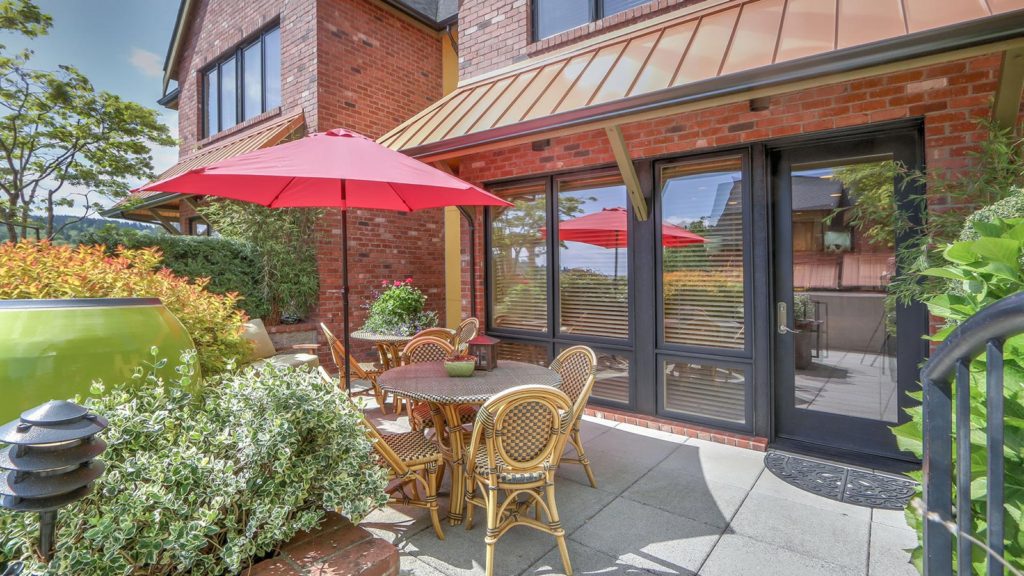 One of the Best Places to Stay on Bainbridge Island
As the only boutique hotel on Bainbridge Island, there's really no better place to stay than at the Eagle Harbor Inn. We also have an array of accommodation styles for you to choose from—whether you're looking for a romantic space for two or a larger place for a family-friendly getaway; we have you covered. The two townhome suites have full kitchens, sleep four to six guests, and offer spacious indoor and outdoor gathering rooms.
The stunning natural areas on the island like Fay Bainbridge Park are abundant! Don't let summer slip away before planning one more quick (or leisurely) vacation. Book your next stay today!