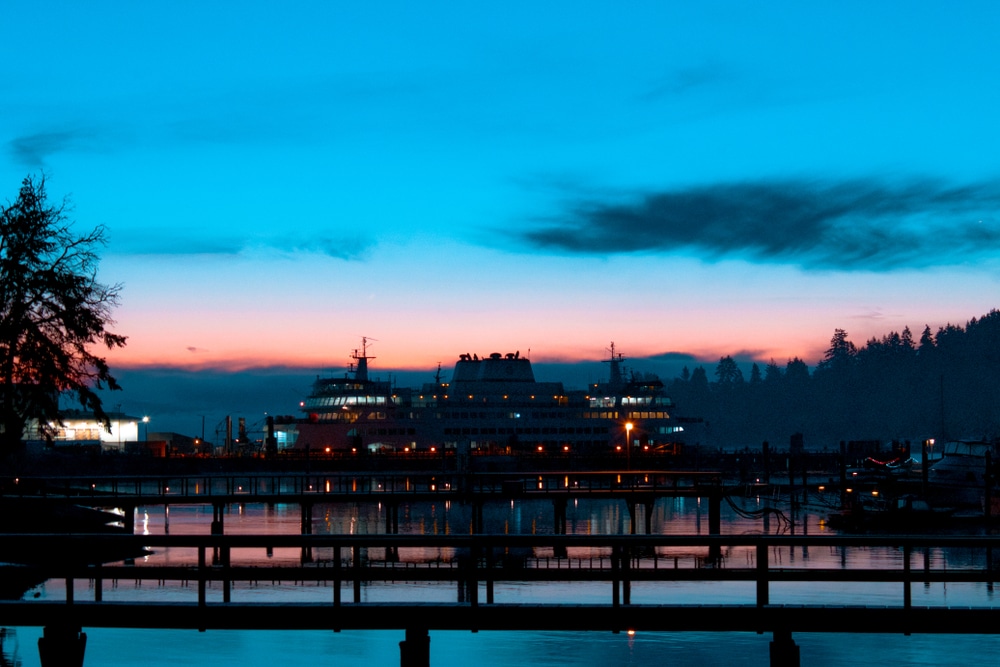 Downtown Bainbridge Island, known as Winslow, is one of Washington's most charming small towns. Within minutes from the ferry dock, you'll find the Bainbridge Island Art Museum, the Bainbridge Alehouse, Eagle Harbor Winery, and many cute local boutiques. Not only is our downtown area completely walkable, but you'll also love meeting the folks that call the island home, who welcome visitors with a smile.
Our boutique hotel, the Eagle Harbor Inn, is the only lodging option in downtown Bainbridge Island within walking distance of the ferry. As a guest here, you'll love our elegant guest rooms and spacious townhomes for a lovely island getaway filled with cafes, restaurants, wine tastings, and shopping. You'll also be near some of the most beautiful beaches, forests, and gardens the Pacific Northwest has to offer. Join us in downtown Bainbridge Island this summer and reserve your room today!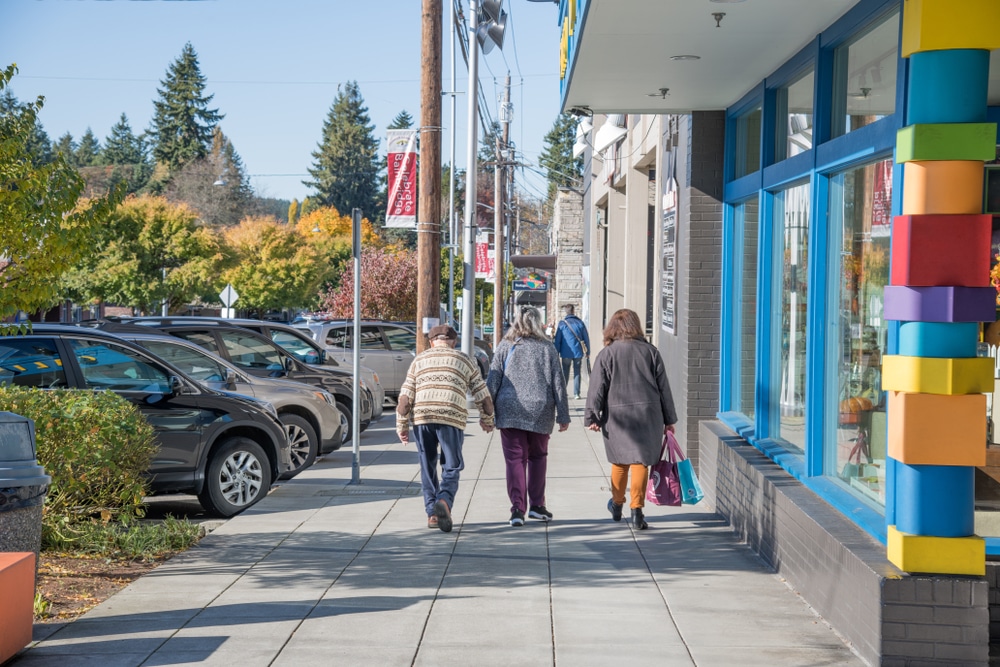 The Best Way to Explore Downtown Bainbridge Island
After settling into your suite or townhome at the Eagle Harbor Inn, you'll be refreshed and ready to hit downtown Bainbridge Island. Here's a great daily itinerary for exploring Winslow Way:
Start your morning at Pegasus Coffee; this long-time vine-covered coffee shop is an island staple, serving frothy lattes, cappuccinos, and freshly baked goods. Take your coffee to go and stroll along the Eagle Harbor Marina for stunning views of the sailboats and still waters of the harbor.
If you're looking for a hearty breakfast, make your way towards the ferry dock to the Streamliner Diner. For an old-school diner vibe, grab a vinyl stool at the counter and order generous plates of homemade fruit waffles or eggs Benedict. Don't miss the homemade warm muffins!
After you've filled up, walk down to the Waterfront Park. The short and easily accessible wooded path takes you along the water's edge with views of old ferries waiting for repairs and kayakers gliding along the quiet inlet. For those looking to get in the water themselves, hit the kiosk at the dock for information on Exotic Aquatics and other rental options.
Mid-day is a great time to hit the shops! You'll find it all here, from antique malls and apparel shops to natural markets and tea stores. Don't miss Eagle Harbor Books, a classic book store with wooden plank floors, friendly, well-read staff members, and a great selection of authors from all over the globe.
After you've dropped your haul from the shops in downtown Bainbridge Island off at the Inn and refreshed for a bit, it might be time to head out to the wineries along Winslow Way. There are three options for wine tasting within minutes from your suite: Eleven Winery, Fletcher Bay Winery, and Amelia Wynn Winery Bistro. All lovely offer flights of their fantastic Washington wines!
Pre-dinner, grab a craft cocktail at the Bar at Hitchcock made with house infusions, unique liquors, and exciting flavor combinations. Dinner options are vast, from elegant French meals at Restaurant Marche to Northwest-focused cuisine at Agate Restaurant.
There are so many things to do in downtown Bainbridge Island that you won't have to go far to fill your days. You'll be ready to relax and unwind in your beautiful room at the Eagle Harbor Inn with a glass of wine, a bubble bath, and your favorite Netflix show.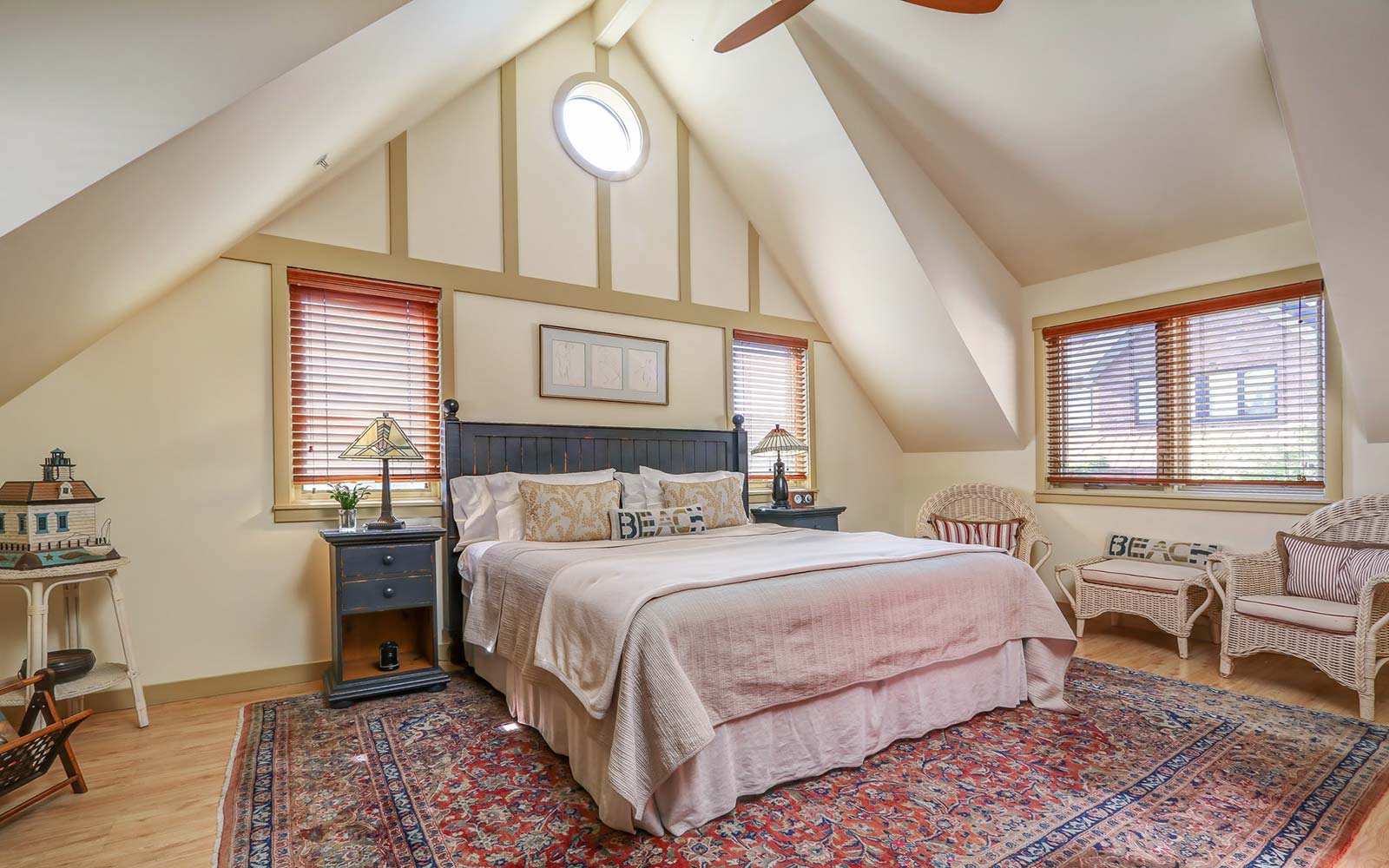 Perfect Lodging for your Island Getaway
All of our seven beautifully appointed guest rooms and townhomes are equipped to the fullest extent. You'll experience a luxury and elegance that you won't find at any other island lodging accommodation. From custom-designed furnishings and marble-clad bathrooms to Egyptian cotton sheets and fascinating local artwork, you'll love how comfortable and welcoming our Inn feels. Sit out on the shared garden patio space for the fresh, salty island air and make yourself absolutely at home.
Join us in downtown Bainbridge Island this summer for a fantastic northwest retreat!