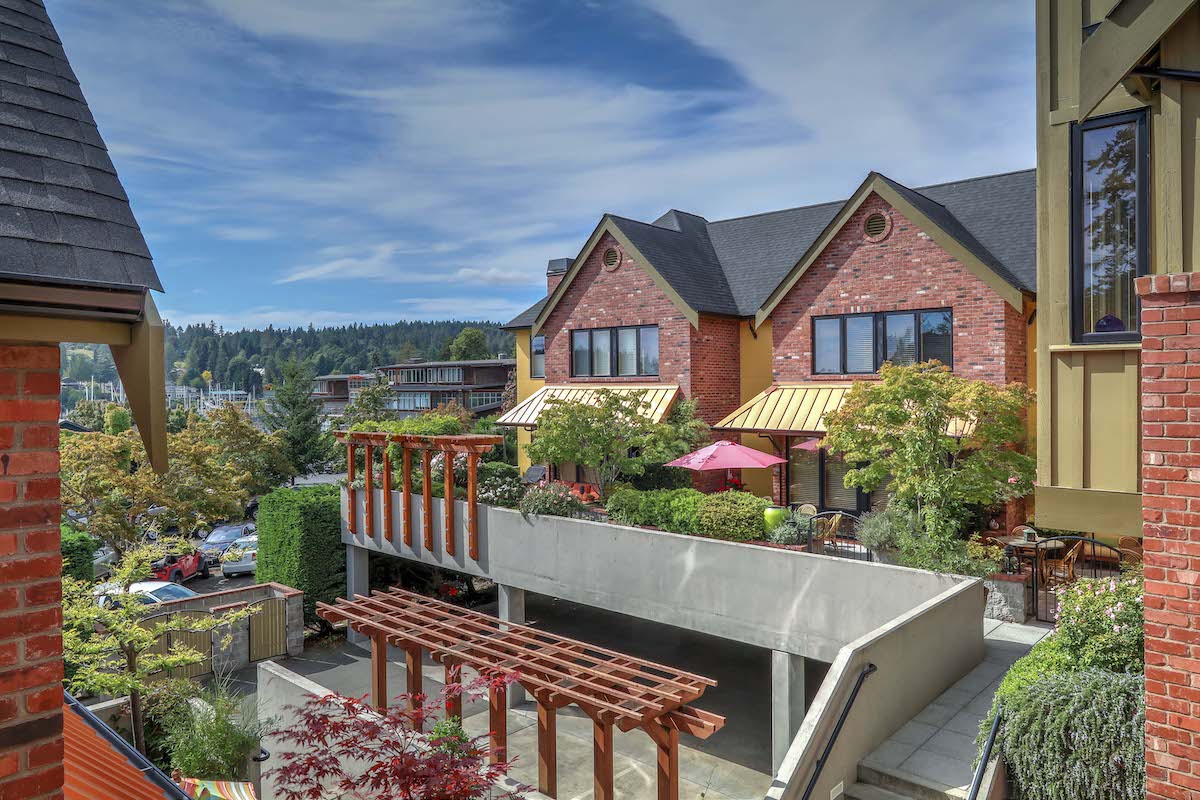 When you begin to plan your next getaway in the Northwest, you'll want to book at one of the best places to stay on Bainbridge Island—the Eagle Harbor Inn. Our small bedroom community on the Puget Sound is such a beautiful place for a romantic getaway for two, a cozy friend's weekend away, or even a family trip. There are so many things to do here, from hikes through Evergreen forests, beachfront walks, wine tasting, lovely restaurants, and coffee shops.
Take a quick ferry ride (about 35 minutes) from Seattle, and then just minutes by car or about a 15-minute walk from the dock, and you'll arrive at one of the best places to stay on Bainbridge Island. Our quaint island Inn has five jewel-box guest suites and two custom townhomes. You'll also love our shared outdoor space with tables in the central courtyard of our Inn. Additionally, as a guest at our boutique hotel, you'll be in the ideal location to explore the bounty of the Northwest right nearby.
Check out our upcoming availability for the new year and get your room on the books today!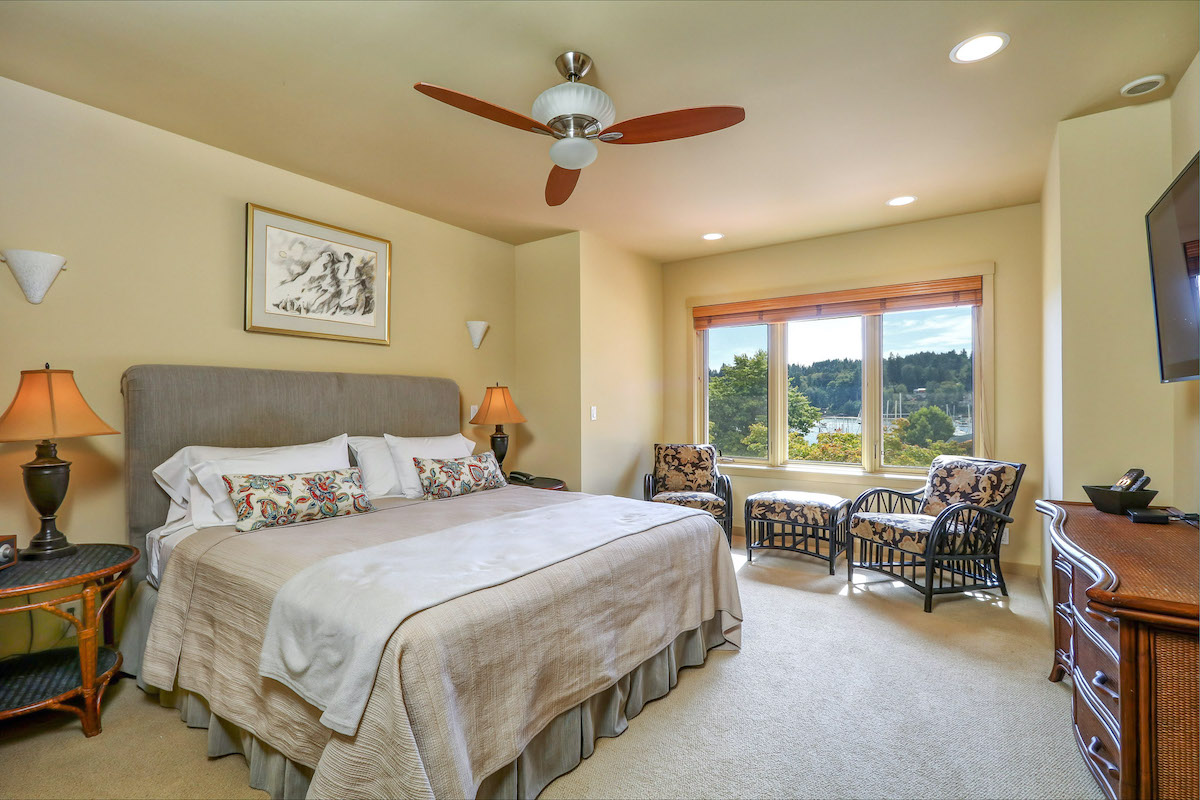 One of the Best Places to Stay on Bainbridge Island
While the choice of suites or a townhome makes our boutique hotel one of the best places to stay on Bainbridge Island for all types of getaways, the biggest draw to booking with us is our location. Just about a block from the main downtown drag of Winslow Way, you'll be set back on a quiet street but within walking distance to all of the best things to do on the island.
Here are just a handful of activities that are walkable from one of the best places to stay on Bainbridge Island:
Two of our favorite local coffee shops are just steps from the front door of our boutique hotel. The vine-covered Pegasus Coffee, a longtime island staple, is a charming space to have a latte. And Cups Espresso offers delicious coffee, pastries, and breakfast and lunch items.
The Harbor Public House is also just a quick walk from our Inn for local draft beers, hearty burgers, and fish and chips. The back outdoor patio seating area has one of the best views of the sailboats anchored at Eagle Harbor.
If you'd like to keep up with the latest craft cocktail trends, head to the Bar at Hitchcock for a unique mixed drink with seasonal ingredients, unusual vermouth and amaro, house-infused liquors, and welcoming service. Their menu of small plate items is delicious as well!
If vino is more your speed, four fantastic tasting rooms are all within an easy ten-minute walk from our boutique hotel. Along your stroll up Winslow Way, you'll pass by Eagle Harbor Wine Co., Eleven Winery, Amelia Wynn, and Fletcher Bay Winery. (And Bainbridge Brewing!)
You'll also notice that our hotel is one of the best places to stay on Bainbridge Island for charming boutique shopping. There's a vast selection of family-owned shops, from apparel and housewares to candies and collectibles. You'll want to stop off at all of these local treasures.
There are also so many things to do within a ten-minute car ride from our Island Inn; read more on our blog for our best recommendations!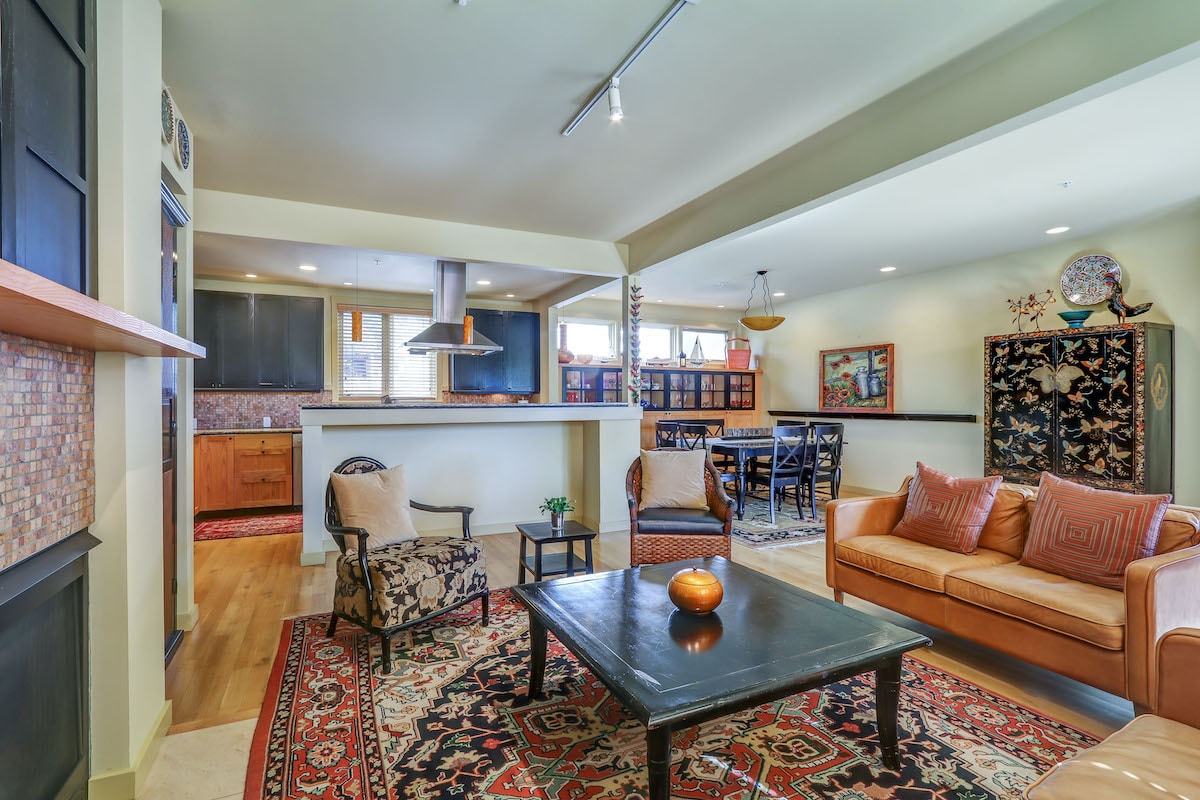 If you happen to be staying on the island for a wedding or want to get your whole family out of town, we have the perfect lodging for getaways with kids in tow or small groups. The luxury townhome accommodations are spacious, and each has two bedrooms with a fully equipped kitchen, dining area, fireplace, and luxury bathrooms. The Harbor Townhome sleeps six comfortably and clocks in at an impressive 1,800 square feet of beautiful space. These units are hands down one of the best places to stay on Bainbridge Island for a group vacation.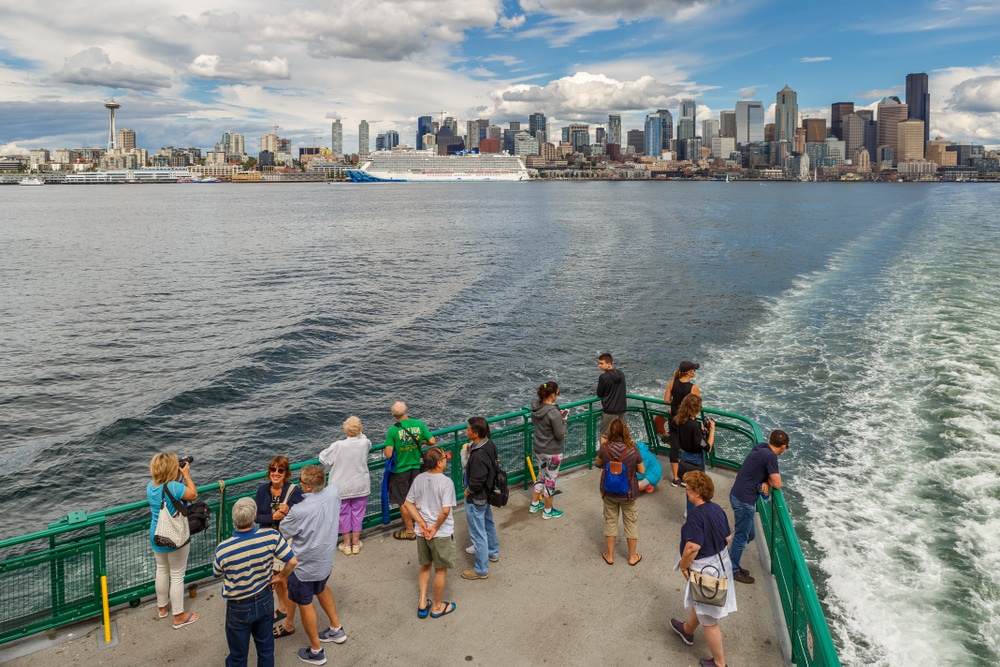 Getting Here is All Part of the Adventure
A unique element about a trip to our small island community is how you get here. The Washington State Ferry system connects multiple islands in the Sound and beyond, and a quick ferry ride is such a beautiful way to view the Northwest. There's something exceptional about the view from the ferry, the majestic Seattle skyline in the rearview, and a secluded, verdant island as your destination.
Start planning your next getaway to the Northwest and book your stay at one of the best places to stay on Bainbridge Island today!