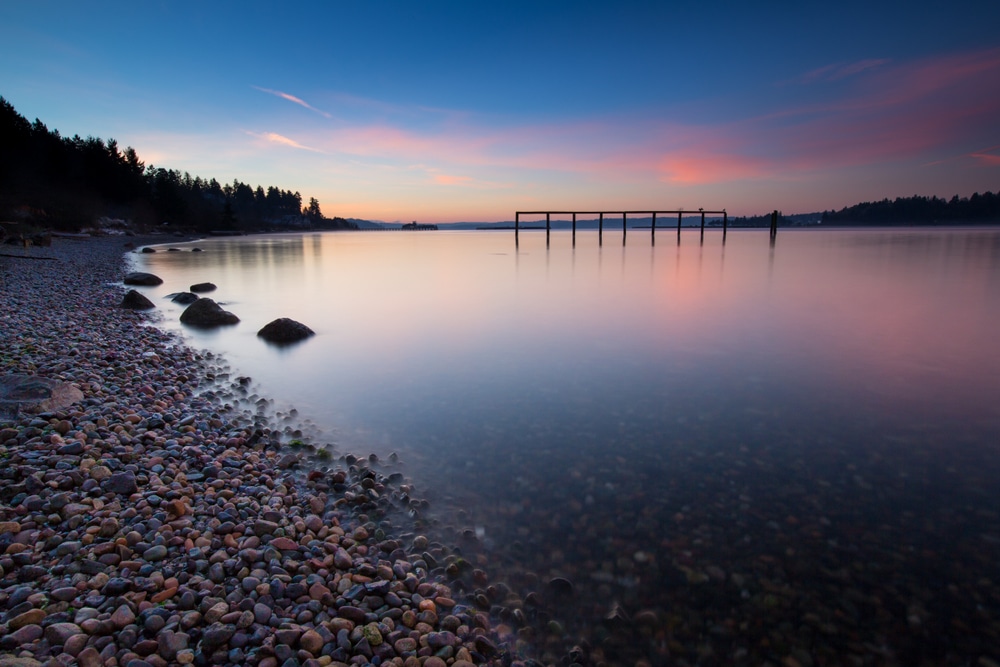 You'll start your romantic getaway to Bainbridge Island with a quiet ferry ride that glides along the dark green waters of the Puget Sound. As the boat turns into Eagle Harbor, you'll see emerald forests on either side, beautiful old island homes along the shore, and the classic ferry dock ready for eager tourists and locals returning from the city. This scenery is as quintessential Northwest as it gets.
As a guest at our Bainbridge Island hotel, you'll be only minutes from the ferry and within walking distance to all of the downtown attractions. Our small island community is the perfect place to spend a romantic getaway, from a charming downtown main street peppered with cozy restaurants and cafes, lush old-growth forests for hikes, and beaches for an evening stroll. Additionally, Bainbridge Island is only seven by fourteen miles, so all other activities are less than 15 minutes by car.
The Eagle Harbor Inn is the only luxury hotel located in downtown Winslow. Our Bainbridge Island boutique hotel includes five unique guest suites and two townhouses surrounding a lovely garden courtyard centerpiece. Guests love basking in the sun and fresh sea air with their morning coffee. It's an incredibly romantic place to have an evening glass of wine with your partner too. Join us on Bainbridge Island for your next romantic getaway and book today!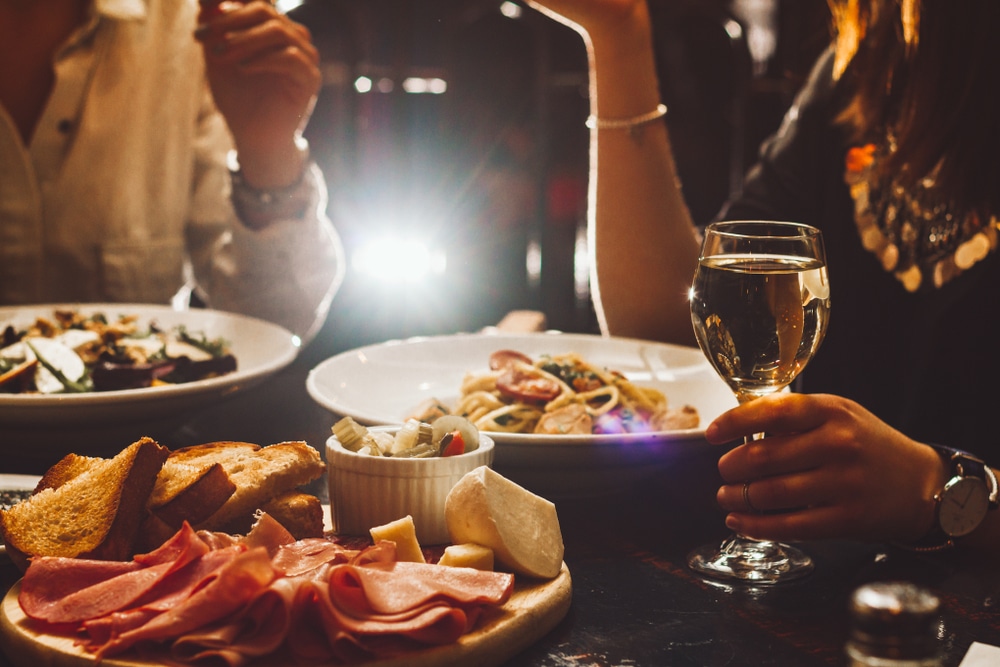 Have the Best Romantic Getaway on Bainbridge Island
Once you have your reservation on the books, it's time to plan what your time will look like on your romantic getaway on Bainbridge Island. Here's a 3-day itinerary with some of the greatest activities and destinations for a lovely time just for two.
Day 1: Check-in and head to Winslow for dinner
After your afternoon ferry ride, head over to the Inn and get settled into your elegant guest suite. Each room or townhouse is one-of-a-kind, but all offer beautiful artwork, comfortable designer furniture, fine linens, and plush towels.
Once you've freshened up, stroll across the street to the Harbour Public House for one of the best views of the marina. On a sunny evening, you'll see the sailboats coming in to dock as you sip on a local pint paired with traditional English pub fish and chips.
Spend the first night of your romantic getaway in! If you've booked one of our spacious townhomes, you can cozy up by the fireplace and relax.
Day 2: Bloedel Reserve and wine tasting
Start the morning at the ivy-covered Pegasus Coffee (a neighborhood staple since 1980) for a perfect latte and a croissant just across the street!
Book your tour at Bloedel Reserve, the island's premier 150-acre public garden and forest reserve. Follow the 2-mile loop through 23 distinct landscapes, including a Japanese garden, jewel-tone lakes, and sweeping lawns. It's no surprise that this garden paradise is voted as TripAdvisor's number one attraction on Bainbridge Island!
After strolling the beautiful trail at Bloedel, head out to one of the many Bainbridge Island wineries for wine tasting and lunch. Ideally, you'll leave your car at the Inn and walk up to Winslow Way. You'll find three great spots for flights and share plates. Check out Eleven Winery, Amelia Wynn Winery Bistro, and Eagle Harbor Wine Co.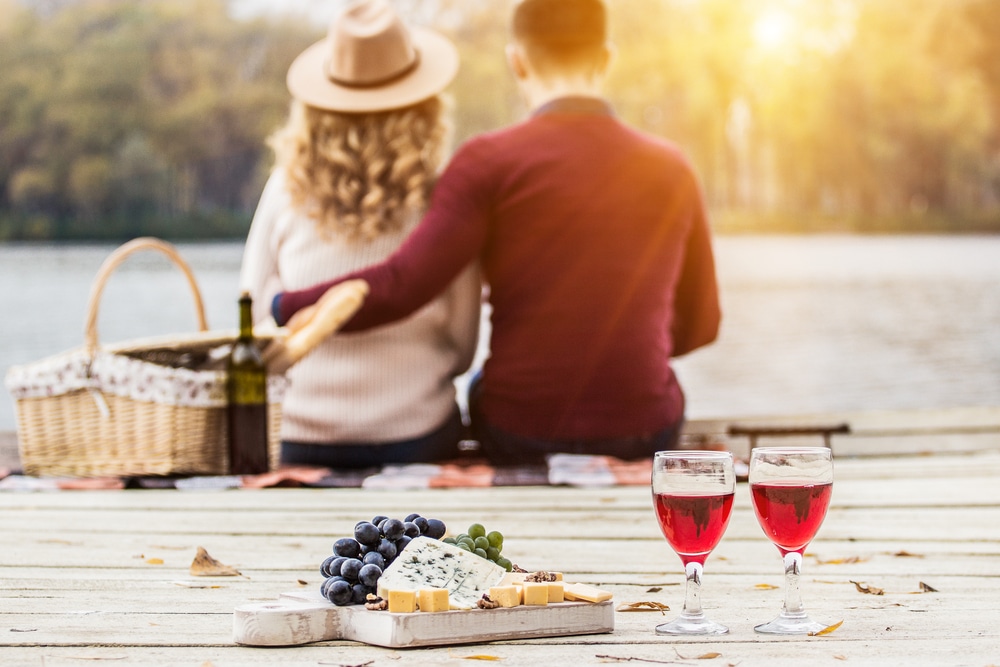 Day 3: Picnics in the Park and 5-Star Dining
Wake fully refreshed and have a leisurely morning at the Inn. One of the best things to do on your romantic getaway on Bainbridge Island is a picnic at the nearby Waterfront Park. Stop by the local market for a spread of charcuterie and cheese, fresh-made sandwiches, and an extensive beverage selection. Grab a picnic table and watch the kayakers and birds sail over the harbor.
Stroll along the charming downtown main street of Winslow Way and check out the local specialty shops. You'll find everything from high-end housewares and apparel to homemade candies and tea. Be sure to pop into Eagle Harbor Books, a beautiful classic book store that hasn't changed since its opening in 1970.
For you last night on Bainbridge Island, make a reservation at one of our fine dining establishments. The best restaurants here use locally sourced ingredients, creating delicious menus with Northwest-inspired cuisine. After you've wined and dined, walk hand and hand back to the Inn.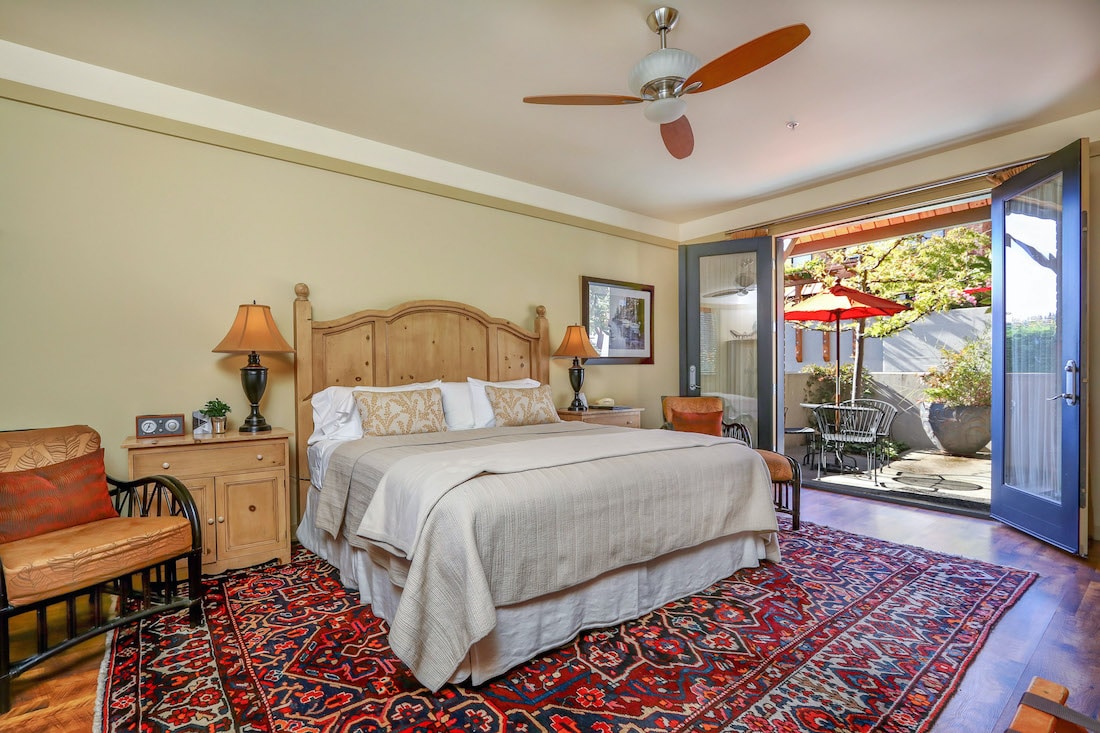 Intimate Lodging for your Romantic Getaway
For an exquisite romantic getaway, all of our rooms or townhomes are tailored to fit your needs, but the Port Blakely Suite (pictured above) is a beautiful space to share with your special someone. This room is full of natural light, French doors open up to the garden patio for your own private outdoor space, and the king bed is most welcoming and cozy. You'll feel whisked away to island time for the perfect place to connect and reset.
Start planning your next romantic getaway to Bainbridge Island and book your stay today!