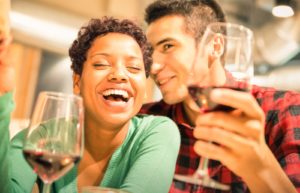 Did you know that our small island is home to seven unique wineries?  Some of the grapes come from vineyards on the eastern side of Washington, which has been a developing and increasingly popular wine destination in the United States.  But some of the grapes are grown right here on Bainbridge Island.  Wherever the grapes come from, one thing is for sure: Bainbridge is a wonderful wine tasting destination!  The 2017 harvest is in, and winemaking is in full swing around the Northwest.  Fall is the perfect time to pop over for a mini-getaway.  While you're here, stay at our charming boutique hotel in Bainbridge's historic Winslow neighborhood, and enjoy visiting each of our seven unique wineries!  
Wine Tour Around Bainbridge island
Each of the seven small wineries on Bainbridge Island are independently owned, and passionate about the extraordinary wine they produce.  Your wine tasting adventure can begin just moments after you step off the Washington State Ferry, and onto Bainbridge's historic Winslow Way.  Though you can visit all seven of our wineries, four of them have tasting rooms within the downtown core of Bainbridge, including Eagle Harbor Wine Company, Eleven Winery, and Island Tasting Room Gallery Cafe, which features wines from the Amelia Wynn Winery and Fletcher Bay Winery.
A few minutes north of downtown, you'll find Bainbridge Vineyards, which is the only winery on Bainbridge Island that produces wines from grapes grown exclusively on Bainbridge.  Their winery is situated on seven historic acres of farmland, and they produce the rare and elegant varietals that thrive in the Puget Sound, including: Seigerrebe, Müller-Thurgau, Madeleine Angevine, Pinot Gris, and Pinot Noir. Other wineries worth visiting on your trip to Bainbridge include Perennial Vintners and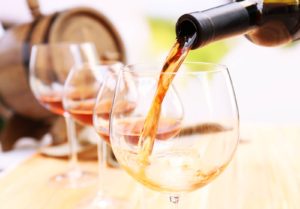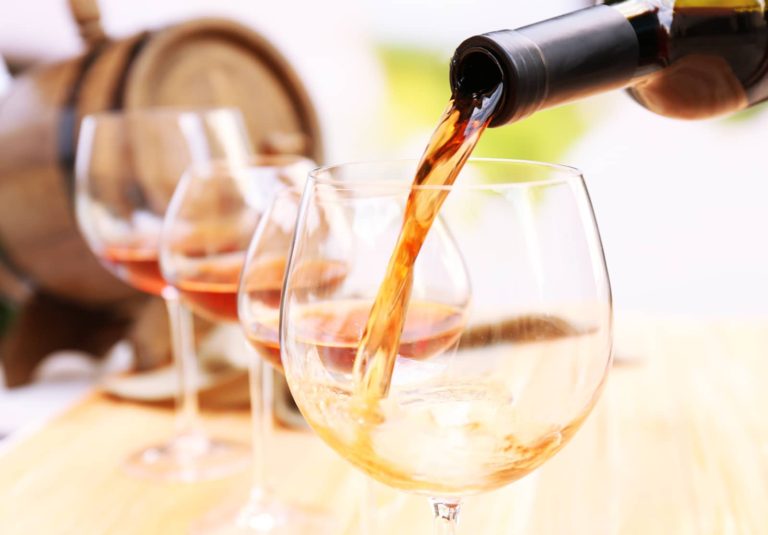 Rolling Bay Winery, both of which have tasting rooms on-site.
Special Wine Tasting Events on Bainbridge
Every year, there are a number of incredible wine tasting events on Bainbridge. The next Wine on the Rock event will take place on November 11 and 12, 2017.  It's a must-see fall event on Bainbridge, especially for wine lovers!  This iteration of Wine on the Rock will include two incredible days of wine and charcuterie at each of the seven Bainbridge Island wineries.  The next Wine on the Rock Event will be Wine and Chocolate, on February 10 & 11, 2018.  Save the date!
Eleven Winery and Fletcher Bay Winery also host plenty of fun events and live music throughout the year, including upcoming harvest events.  It's definitely worth checking out their calendars the next time you're on Bainbridge.  The Island Tasting Room and Gallery Cafe also hosts a paint & sip event, held every 3rd Tuesday of the month.
Transportation to Bainbridge Wineries
Getting around Bainbridge is always something to think about.  Many people love the simplicity of walking onto the ferry, versus the alternative of bringing your car along.  To make your stay on Bainbridge easier, we've compiled a list of the many options for transportation on the island:
Viking Cab Co: 360.244.4420
Taxis & Tours: 206.842.7660
BI Ride (does not operate on Sundays), our local dial a ride shuttle service, operated by Kitsap Transit.
Uber: Grace MacLeod is a Bainbridge Island Uber and Lyft driver. She can be reached directly me at 808.212.8694 if needed.
Bike Barn Rentals or Classic Cycle both offer bike rentals near the ferry. The farthest winery is only 6.6 miles from the ferry, and most are only a couple of miles from the ferry.
If you are looking for transportation for a large group, contact Bon Vivant Wine Tours.
Come meet Bainbridge Island's winemakers this fall.  You'll learn a little bit about our wineries and wine production, you'll taste some delicious wine, and, most importantly, you'll have a fantastic time.  Book a room at our luxury hotel today, and get to know Bainbridge with us this fall.