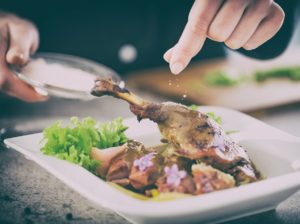 If there's one thing Bainbridge Island has a lot of, it's great restaurants.  Bainbridge Island is home to what Eater Seattle has recently called Seattle's #1 restaurant.  Despite being a 35-minute ferry ride away from downtown Seattle, Chef Brendan McGill's Hitchcock is just that good.  He also helped bring the island's new favorite pizzeria, Bruciato, to Winslow Way.  Judging by the consistent lines out the door and buzzing ambiance inside, it appears to be a hit with the locals.  Beyond that, Bainbridge Island boasts delicious restaurants like Restaurant Marché by Chef Greg Atkinson, Cafe Nola, Harbor Public House, Bene Pizza, and so much more.  Popular Squamish mainstay the Agate Pass Cafe will even be making a move to Bainbridge Island in 2018.  If all of that wasn't reason enough to visit Bainbridge Island, then perhaps the dinners at Heyday Farm will be?  You've never tasted farm-to-table so good.  Make your reservation at the Eagle Harbor Petit Hotel today, and get ready to be wowed with one incredible meal after another.
Tuesday Community Dinners at Heyday Farm
Heyday Farm is a family-owned sustainable farm on Bainbridge Island.  They do more than just sell delicious, sustainably produced goods at their farm store and other local purveyors, though.  Heyday Farm has truly become a neighborhood gathering place, where they offer occasional public events and classes throughout the year.  Their focus lately, though, has been on their open-seating Tuesday Community Dinner from 5:00 – 8:00 P.M (no reservations).  These Tuesday dinners are extraordinary, and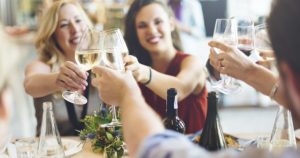 should be at the top of every food-lover's list.  Their a la carte menu brings big, bold flavors to your plate, and changes weekly with the season, featuring only the best local produce available.
Heyday Farm's Tuesday Dinners are created by owner and executive chef Tadao (Tad) Mitsui.  Each sumptuous dish showcases ingredients with rich textures, colors, and flavors in simple but unbelievable ways.  While the food is incredible, it's really not the best part about these Tuesday dinners.  The best part is the community.  The atmosphere at Heyday Farm's kitchen is quaint, quintessential Bainbridge, where you can expect to talk to your neighbors and make a new friend by evening's end.  Dinners are served at the chef's counter or at one of the communal tables in the dining room.  Weather permitting, their patio is a delightful place to dine.
An evening spent at Heyday Farm is nothing short of magical, and is certainly one of the many things that makes our island a place worth visiting.  Come stay with us at the Eagle Harbor Inn, and experience the charmed life on Bainbridge Island.