For such a small town, Bainbridge Island is lucky to be home to a number of truly great restaurants. One of our perennial favorites, and one which we love to recommend to guests, is Restaurant Marche, a charming French bistro just a short walk away. While we can argue that there are many great reasons to visit us on Bainbridge Island – including a world-class art museum, a talented performing arts community, great boutiques and shopping, and plenty of delicious wineries. But with restaurants like Restaurant Marche, our island is also a great dining destination.
Bainbridge is a great place to get away not just for an afternoon, but for a few days!  It's a great place to escape the busy crowds of summer and to relax and enjoy, while still having access to some of the best dining the area has to offer.  To take full advantage of this incredible island paradise, book yourself a few days at the Eagle Harbor Inn, which is located just a short walk away from all of the top shops, Restaurant Marche, and more in downtown Winslow. Book your room today!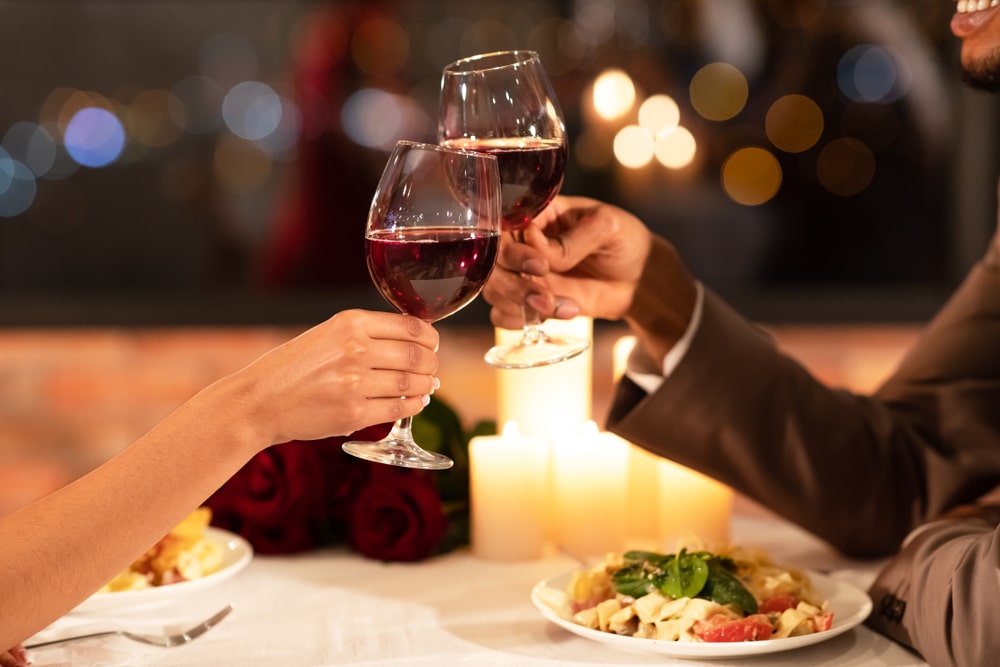 A Romantic Dinner at Restaurant Marche
Restaurant Marche is one of the most romantic Bainbridge Island Restaurants.  The small, cozy space is tucked off the main thoroughfare of Winslow Way, is manned by executive Chef Greg Atkinson, who once worked at the famed Seattle Restaurant, Canlis, and who later taught at Seattle Culinary Academy. The execution of the dishes at Restaurant Marche is always exceptional, as are the flavors and service.
Chef Atkinson sources all ingredients used at Restaurant Marche locally when possible, from the meat and seafood to the produce, and it's all put to excellent use in the classic dishes served here. On the menu, you can expect a range of delicious choices, including (but certainly not limited to) French onion soup, wild king salmon, a classic steak & Frites, a Nicoise salad, and a delicious selection of small plates and desserts, all worth trying.
The building that houses Restaurant Marche itself is worth seeing.  It's a mid-century modern designed building, with a chic and woodsy interior.  The small yet cozy space sets the perfect stage for romantic evenings, family gatherings, business dinners, and just about any other occasion you can think of. It's located on the charming Madrone Lane, a popular outdoor seating area on Bainbridge Island, and near two other island staples, Mora Ice Cream and Blackbird Bakery.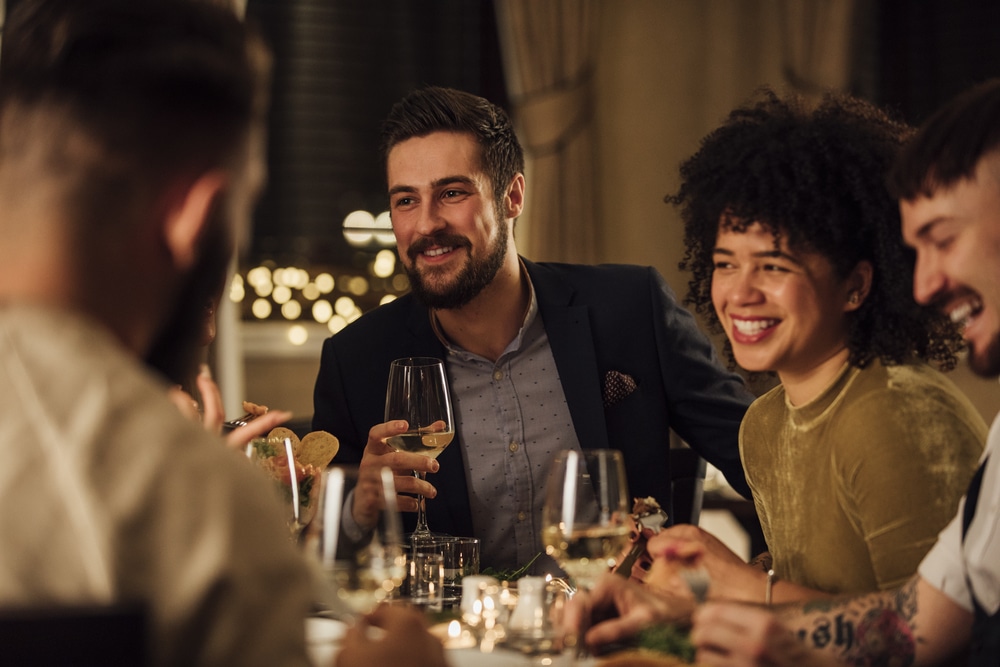 10 More Great Bainbridge Island Restaurants
There really is incredible variety when it comes to Bainbridge Island Restaurants, and it's not uncommon for guests to come to the island specifically for one or more of our restaurants.  Several of them have earned their reputation as one of "Seattle's" best restaurants, even though we're a ferry boat ride away!
It's difficult to list only 11 (including Restaurant Marche) of the wonderful Bainbridge Island restaurants. Truly, there are many great places to dine!. Consider this a sample or taste of some of the best places for a romantic date night. Since they are popular with visitors and locals alike, reservations are recommended at most restaurants on the list:
As you can see, there are plenty of great Bainbridge Island restaurants to choose from.  A spectacular dinner at Restaurant Marche is just the beginning!  Come spend a few days with us at the Eagle Harbor Petit Hotel, and let us help show you the very best this island has to offer.  We offer unparalleled privacy in our luxurious guest rooms, and easy access to everything you want to do while you're here. Book your room today!