Who doesn't love a bit of wine tasting in the summer?  While it's a bit farther away than Washington's true wine country on the eastern side of the state, there's a surprising Bainbridge Island wine scene worth testing out this summer.  Some of the wine is sourced from the top vineyards in eastern Washington, while others still are grown right here on the sunny soils of Bainbridge Island.
What results is a delicious and beautiful Bainbridge Island wine tasting adventure. All you have to do is hop aboard the Washington State Ferry system at downtown Seattle's Coleman Dock, and 35 minutes later you'll be within minutes of seven incredible wineries – not to mention a brewery and a couple of delicious distilleries, some incredible restaurants, and plenty of shopping.
There's more to do here than can thoughtfully be done in a day.  Why not stay awhile? Book a room at The Eagle Harbor Inn, a stunningly luxurious boutique hotel, which places you within walking distance of everything you want to see and do here – including several spots for Bainbridge Island wine tasting!  Go ahead – book your room at our hotel today!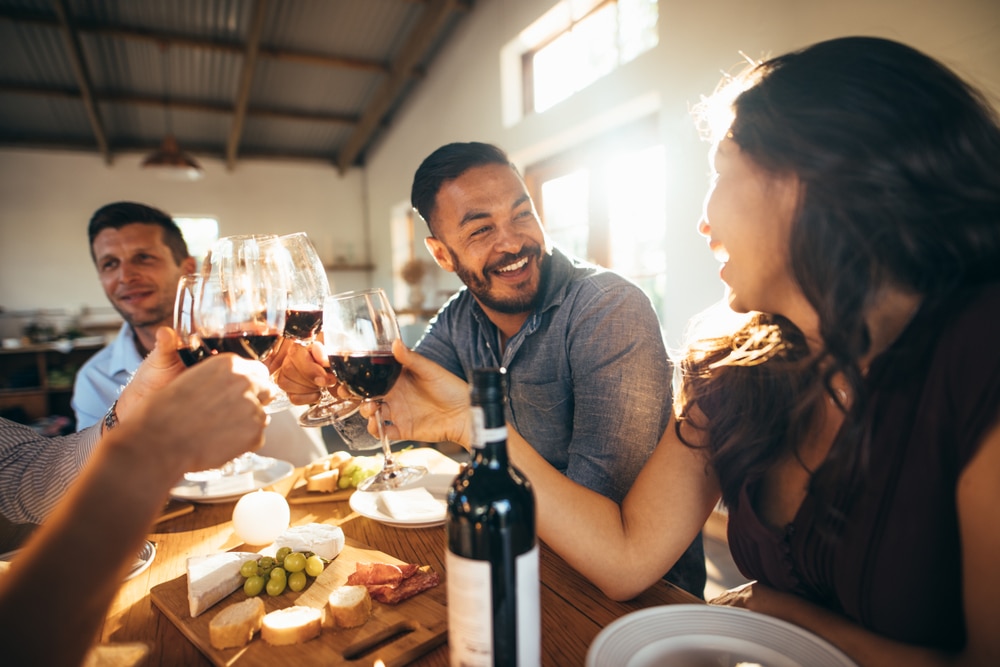 7 Bainbridge Island Wine Tasting Destinations
When it comes to sipping and swirling your way through Bainbridge Island wine tasting destinations, it's hard to go wrong.  This small, charming island is home to seven wineries. It's truly a wine lover's paradise!  There are even a few events throughout the year worth attending and which allow visitors special discounts and plenty of inspired fun, all, of course, surrounded by the most delicious Bainbridge Island wine.
The wine industry started on Bainbridge Island approximately 40 years ago with a small, local vineyard owned and operated by Bainbridge Vineyards. They're still in business today, producing wine from organic grapes grown exclusively here on Bainbridge Island. Their wines are well regarded and have won numerous awards over the years, but they aren't the only place to enjoy some Bainbridge Island wine tasting anymore.
In fact, each winery offers its own distinct character and charm, and all offer a delicious taste of Bainbridge Island wine.  Here are other great places to sit back and enjoy a glass of Bainbridge's finest: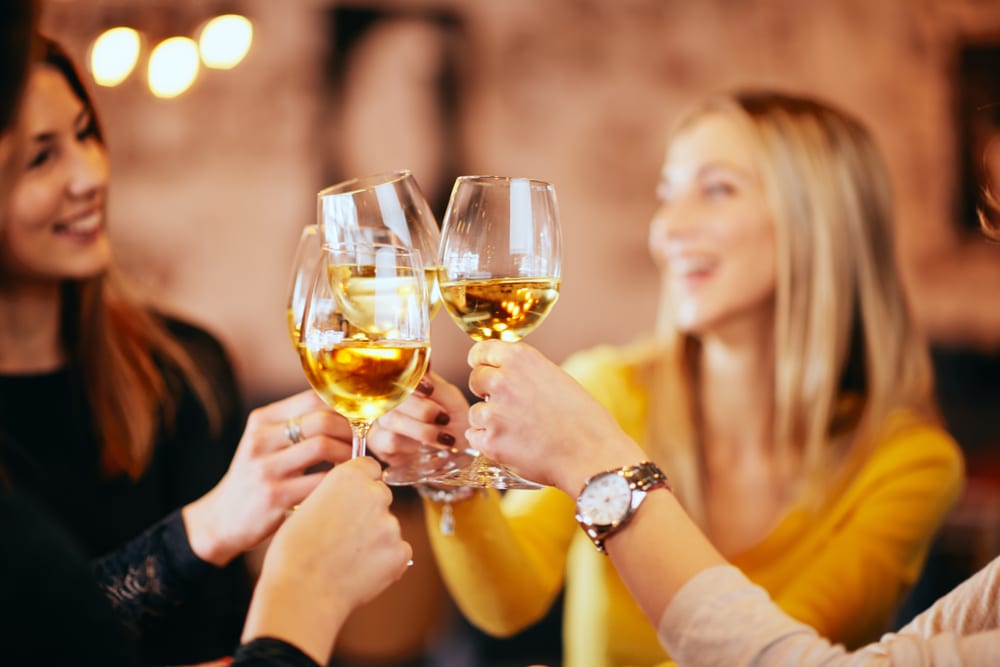 More Great Tastings on Bainbridge Island
Though the opportunity to enjoy a bit of Bainbridge Island wine tasting is certainly reason enough to hop the ferry and come here for a couple of days, the island's wineries aren't the only great tastings around.  In fact, Bainbridge Island is home to an incredible craft brewery and 2 amazing distilleries – not to mention a few great bars and restaurants to complement the craft beverage scene! Here are just a few more of our favorite places for tastings around the island:
Downtown Bainbridge Island is filled with a delicious variety of restaurants, charming boutiques for shoppers of all varieties, and a wonderful range of art galleries and studios to browse in between wine tastings.  All of this and more is within easy walking distance from our Inn, where you'll find exquisite guest rooms, plenty of privacy, and exceptional hospitality.  There's a reason we're the top-rated Bainbridge Island hotel. Book your room today.