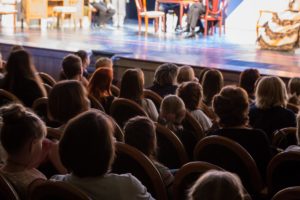 When it comes to visiting Bainbridge Island, there's no shortage of things to do.  The majority of tourists tend to come during our busy season:  Late spring, through summer, and into early fall.  Tourism to Bainbridge Island is definitely diminished during the dreary months of fall.  But we'd argue that this is one of the best times to visit this charming town.  Hope on the Washington State Ferry in Seattle and come explore the best of Bainbridge with us!  This winter, you'll find fewer crowds competing for space in our shops and restaurants, and plenty of fun activities to keep you entertained during the day.  When you're ready to unwind and enjoy an evening, grab tickets to the latest show at Bainbridge Performing Arts.  You won't be disappointed with this incredible community gem!  Book your room at our luxurious Bed and Breakfast today!

Bainbridge Performing Arts Shines
Bainbridge Performing arts (BPA) has been a artistic mainstay on Bainbridge since 1956. While there are plenty of large theater company's in neighboring Seattle, there's something charming about small community theaters that can't be beat, and BPA is one of the best around.  In fact, BPA's AMADEUS won big in the BroadwayWorld Seattle 2016 Awards. There are a variety of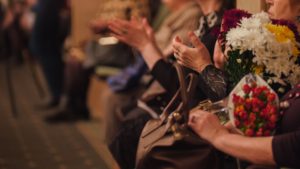 performances held at BPA each year, focusing on live theatrical musicals and comedies, dramas, poetry, dancing, and other original works.
The current show at Bainbridge Performing Arts is Chitty Chitty Bang Bang, running December 1 – 17.  The remainder of the season includes Building the Wall, Peter and the Starcatcher, and ending with Romeo & Juliet this summer, performed at Bainbridge Island's beautiful Bloedel Reserve. Performances extend all the way into July, depending on the show you want to see, but tickets are popular and always best booked ahead. Other performances worth seeing include the Bainbridge Symphony Orchestra Classical Series, and Edge Improv's monthly first Saturdays.
There are plenty of great places in Bainbridge Island to enjoy dinner before the show as well.  We always recommend the following places to our guests, all of which are conveniently located on Winslow Way near both our Inn and BPA:  Cafe Nola, Hitchcock, Bruciato, Restaurant Marche, or the Harbor Public House.
Be sure to get your tickets to Bainbridge Performing Arts early, then make your reservations at our luxury Inn today.