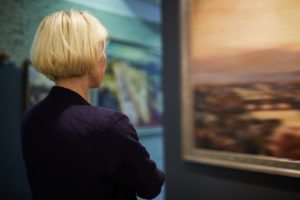 Bainbridge Island, a rural bedroom community a ferry ride away from downtown Seattle, is filled with art venues and artistic installations around town. Between the state-of-the-art museum, a number of fine art studios and galleries, and a vibrant performing arts center, art lovers are sure to love a day spent walking around and browsing the various artistic touches around the island.  You can even get hands-on and take classes or participate in workshops on Bainbridge. Add to that list of things to do this July the Mojo Rhythm and Blues Festival, put on by the Bainbridge Island Museum of Art. There's so much to do, you'll definitely want to make more than a day out of it. When you're looking for lodging, look no further than the Eagle Harbor Inn, the only boutique hotel located downtown just off Winslow Way. Book your room with us today!
Museum of Art hosts a Blues Festival
As you walk, drive, or bike off the ferry, you'll immediately start making your way to Winslow Way, the main thoroughfare in downtown Bainbridge. One of the first buildings you'll see is the incredible Bainbridge Island Museum of Art, a worthwhile first stop. Their newest summer exhibits open on June 29, 2019. Featured exhibits will include Departures and Arrivals: Artists in Abstraction, Joe Max Emminger: The Long Way Home, Carol Milne: Knit Wit, and Selections: Permanent Art Collection. Before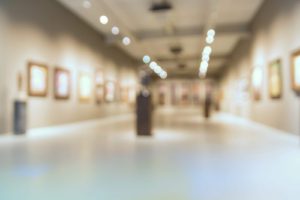 you leave, don't miss your chance to browse through their beautiful gift shop.
This summer, the Bainbridge Island Museum of Art is also hosting the Mojo Rhythm and Blues Festival from July 11 – 14. This is the first year for the event, and promises to be four spectacular days of live music, film, lectures, and more. Musical performances include Tiffany Wilson & Friends, Tina Dietz, Chebon Tiger, Stephanie Anne Johnson, Mark Pickerel & Peyote 3, and Ian Moore & the Mescal 4. Films include And This Is Free: The Life and Times of Chicago's Legendary Maxwell St. and The Howlin' Wolf Story: The Secret History of Rock & Roll. 
When you're looking to enjoy more art, Winslow Way is packed with art galleries and artist studios, including Bergh Images, The Island Gallery, Winslow Art Center, Stephen Fey Art Gallery, sculptural artist Amy Roberts, the Roby King Gallery, the Jeffrey Moose Gallery, and Bainbridge Arts & Crafts.
Luxury Lodging on Bainbridge Island
When you're looking for entertainment, look to Bainbridge's performing arts center. If you're lucky enough to be here on the first Saturday of the month, indulge in a little comedy with The Edge Improv. Otherwise, check out Bainbridge Performing Art's calendar of performances, and enjoy a truly impressive show from our small town theater company. This summer will feature an impressive outdoor performance of Shakespeare's As You Like It at Bloedel Reserve, July 11 – 28. Afterward, the luxury accommodations at the Eagle Harbor Inn await.  Embrace your artistic side this summer, and book a room at our boutique hotel on Bainbridge Island.