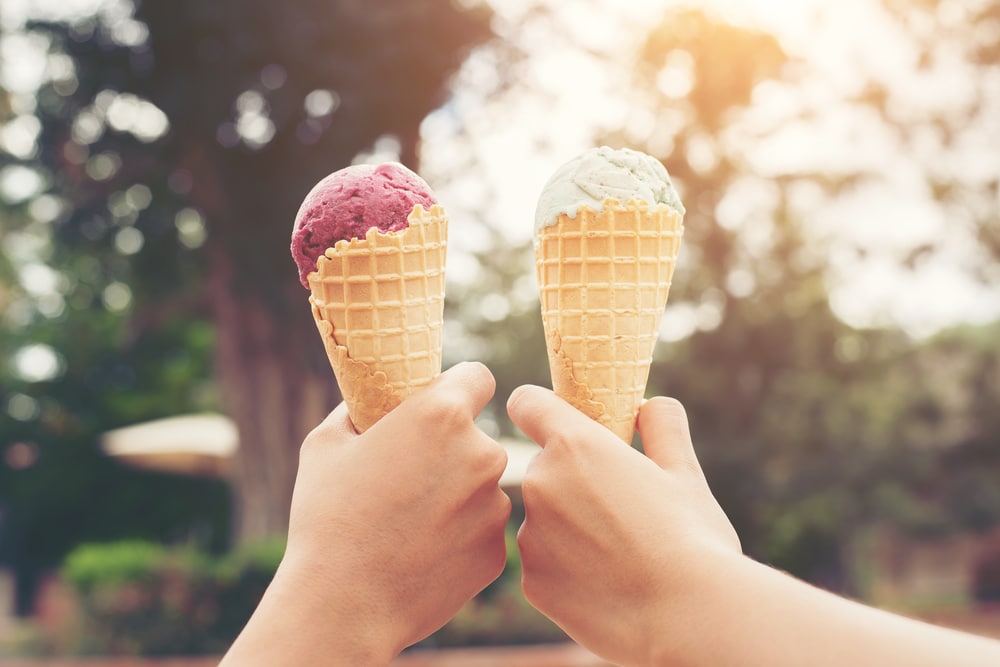 One of the best things to do in Summer on Bainbridge Island is hit the famed Mora Ice Cream. The island is home to the original location of Mora Ice Cream, with two other sites on this side of the water in Poulsbo and Kingston. On a hot day, an ice-cold treat is mandatory, and there are plenty of fantastic places to check out in downtown Winslow. You'll find everything from ice cream cones, milkshakes, and sundaes to homemade fudge, fresh baked cookies, and pastries. And that's not even touching on the coffee shops!
As a guest at our boutique Bainbridge Island hotel, you'll be just a matter of steps from sweet treats like Mora Ice Cream and other coffee shops and cafes during your stay. Our lodging accommodations are luxurious—with high-end custom furniture, luscious linens and blankets, and fluffy towels and robes in the spa-like bathrooms. We offer five beautifully appointed guest suites for romantic getaways for couples and two fully-equipped townhomes, perfect for families or friends' vacations. Start planning your next trip to the picturesque Bainbridge Island and book today!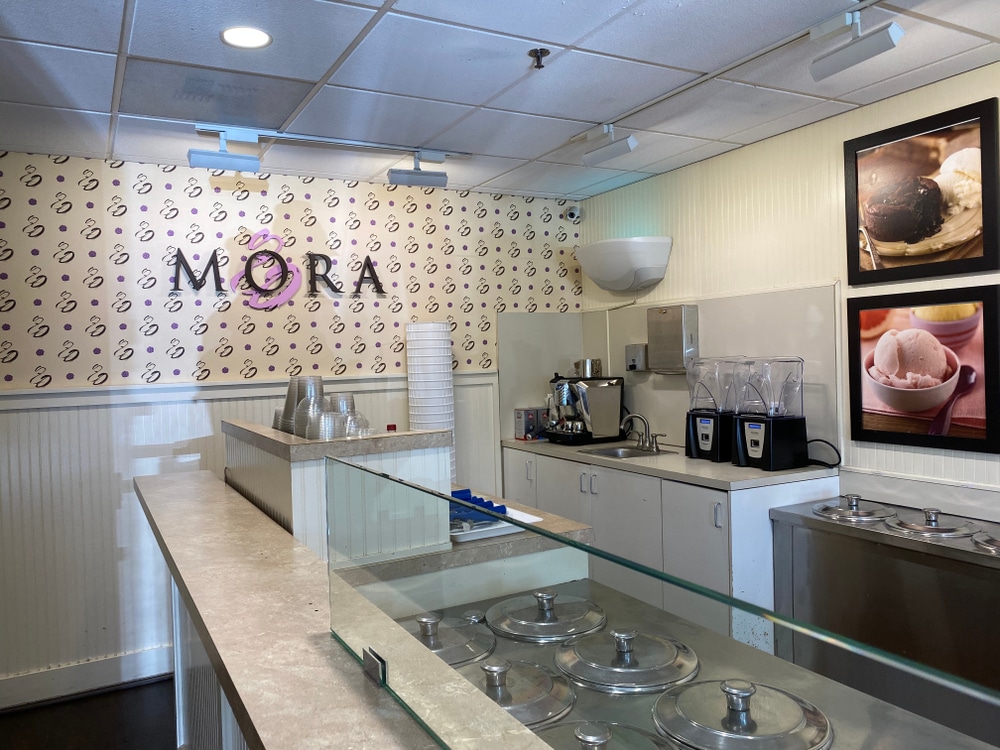 Mora Ice Cream & More Sweet Treats on Bainbridge
After an adventure-filled day in the Grand Forest or strolling the gardens at Bloedel Reserve, there's no better way to treat yourself than with a cone or shake from Mora Ice Cream. Though you'll have lots of other sweet options, too—there's something for everyone on Bainbridge Island!
Mora Ice Cream: With more than 30 flavors to choose from, Mora Ice Cream has the largest selection of scoops on the island. They also make banana splits, sundaes with loads of toppings, and milkshakes.
Otto and Emma's Ice Cream: As one of the newcomers to the island, this cute little walk-up shop is one of the first you'll pass by as you walk off the ferry. Located in the lot behind the Island Apothecary, you'll find waffle cones with creamy and fruity scoops of handmade ice cream.
Bon Bon: This locally owned candy shop offers fun treats for kids and grownups alike. You'll find the perfect souvenir to bring home with you from handmade fudge, vintage candies, and seasonal options.
Coquette: This adorable bakery cart sits directly in the center of the Winslow Mall. Grab a fresh-baked chocolate croissant, cookies, or brownies before hitting the shops in the mall area.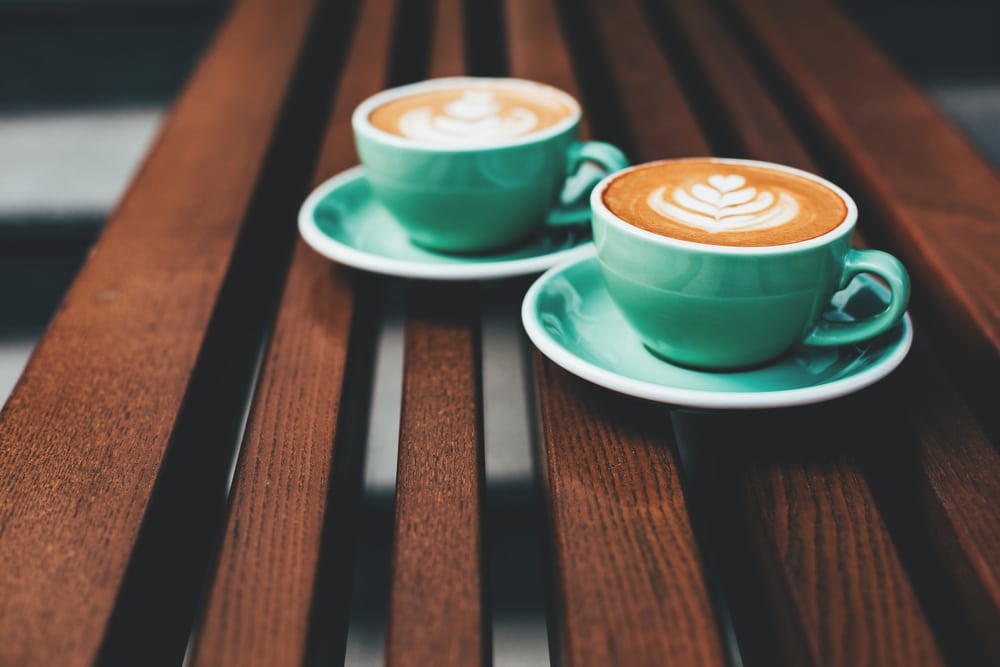 Blackbird Bakery: As a longtime island staple, this bakery (on the same block as Mora Ice Cream) is a go-to for custom-made cakes. But you'll also see the glass bakery case is full of muffins, iced cookies, and chocolate delights.
Cups Espresso: Even though we're across the water from Seattle, we're just as crazy about coffee as the city people. You'll find one of the best, creamiest lattes at this shop on the island. They also have pastries and ice cream.
Pegasus Coffee House: One of the oldest businesses on the island, this coffee shop is just steps from our petit hotel. Head over to Pegasus in the morning for a pastry and strong cup of joe.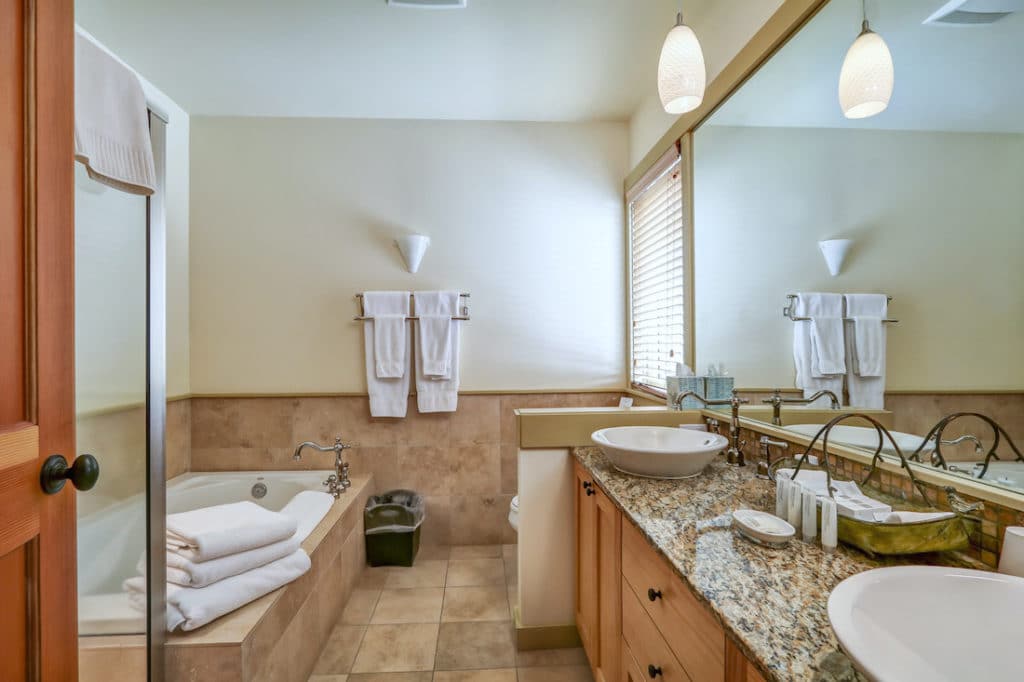 The Only Boutique Hotel on Bainbridge Island
The Eagle Harbor Inn offers seven overnight lodging choices. Each space, be that hotel room, suite, or Townhome, is a one-of-a-kind design, encompassing the feeling of the Northwest through regional art, impeccable decor, and custom appointments.
The Harbor Townhome is our largest option, with 1,800 square feet of space. The main floor offers living, dining, a gourmet kitchen, an office/ laundry, and a powder room. On the second floor, you'll find the master suite with an elegant full bath (pictured above) and king bed, a guest room with a queen bed, and a "comfort sleeper" full-sized bed in a cozy alcove area with another full bathroom. This Townhome has a single-car garage, private elevator, and private patio—perfect for families with folks of all ages.
Check out our upcoming availability and book at our boutique hotel today!