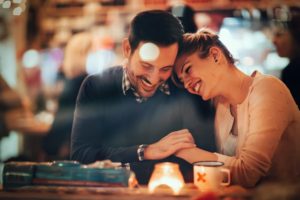 Do you find yourself dreaming of a relaxing and romantic getaway, to help pass the time during these cold winter months? Seattle winters can be tough, especially with the long bouts of rain we've experienced this year. Valentine's Day is just around the corner, so we can think of no better time to plan a romantic getaway than right now. We have the perfect place in mind for you, too.  Our Bed and Breakfast, nestled in Bainbridge Island's historic town of Winslow, is the island's top choice for romantic lodging. Romance is our business, and no one does it better. Book a romantic getaway with us this winter, and enjoy a restful stay at Bainbridge Island's Eagle Harbor Petit Hotel.
A Romantic Trip to Bainbridge Island
When it comes to romantic getaways, nothing beats the accommodations at the Eagle Harbor Petit Hotel on Bainbridge Island. There is a reason we are ranked as the #1 Bed and Breakfast on TripAdvisor, and you'll notice it from the first moment you arrive at our doorstep.  The warm, sophisticated, and romantic atmosphere of our Inn captivates the very essence of romance.  From there, it's up to you on how to spend the rest of your time. Bainbridge has long been loved for its natural beauty, but beyond that you'll enjoy a quaint downtown, extraordinary restaurants and wineries, and activities suitable to just about every taste.   Here are a few ideas to get you started:
However it is you choose to spend your time on Bainbridge, there's nothing that will beat those cozy moments spent together at our romantic Bed and Breakfast.  Take advantage of these slower and less crowded winter months on Bainbridge Island, and book your romantic getaway at the luxurious Eagle Harbor Petit Hotel.