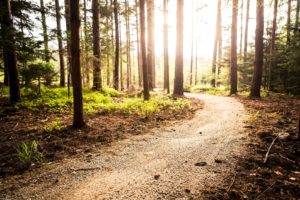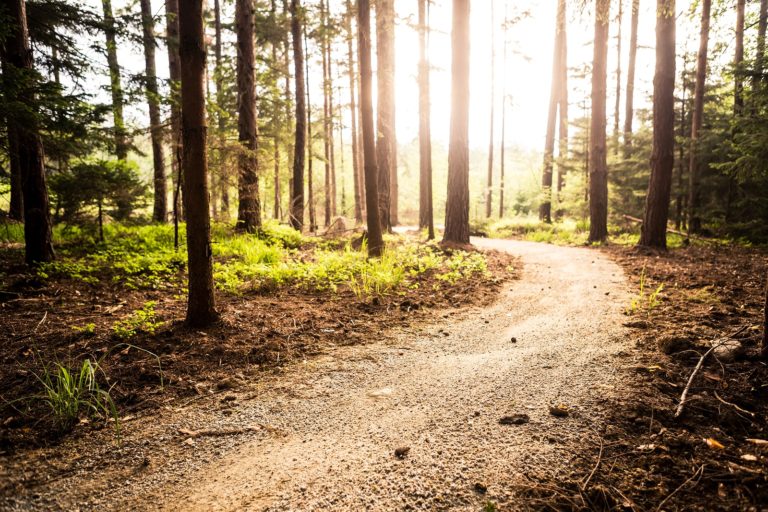 Bainbridge Island is a destination epitomized by relaxation and luxury; a small bedroom community that prides itself on its close-knit community and small town charm. The community is active, and we take a special pride our preserved green spaces and vast trails that criss cross our beautiful island. If you're looking to truly experience part of what makes Bainbridge Island such a special community, the simplest way to do that is to head to one of the Island's many hiking trails. Bainbridge Island is a quick 35-minute ride aboard the iconic Washington State Ferry system, yet it feels a million miles away from the hustle and bustle of downtown Seattle. When you're ready to settle in for a few days of Bainbridge living, the Eagle Harbor Petit Hotel will be waiting.  We are the only hotel within easy walking distance of Winslow Way and the many businesses that call downtown Bainbridge home.  Book your room with us today.
Hiking the Trails Around Bainbridge
The closest trail to the Eagle Harbor Inn is the Waterfront Trail. The Waterfront Trail will take you on a scenic walk along Eagle Harbor, and will provide distinctive views of island history and unique wildlife habitat. The western portion of the trail can be completed in a 2-mile loop, and begins in downtown Bainbridge before meandering along the shores of Eagle Harbor.  Historic sites you'll see along the way include the Hall Brothers Shipyard, the Eagle Harbor Congregational Church, the site of an old Strawberry Cannery, and so much more. The eastern portion of the trail will take visitors on a 1.5 mile loop to Hawley Cove, which offers beautiful views of the ferry pulling into the harbor.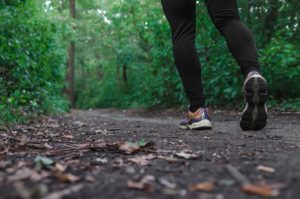 The Grand Forest is one of the largest protected swaths of land on the island, and is home to a network of hiking trails that are immensely popular trails with local hikers, runners, bikers, and even horseback riders. Total, there are 240 acres of parkland in the forest, offering approximately 8 miles of trails. There have been recent trail additions over the years, including the Forest to Sky Trail, which leads from West Grand Forest to Battle Point Park. Another popular destination for hiking on the island is the Gazzam Lake Nature Preserve, which is located on the south end of the island. Gazzam Lake Park and Wildlife Preserve includes 444.6 acres of upland forests and wetlands that have been largely untouched by human development.  It's truly a place unto itself, providing scenic beauty and wildlife habitat for a variety of species.
After a day hitting the trails around Bainbridge, head back to the Eagle Harbor Petit Hotel for a brief rest, before enjoying a delicious dinner at one of the many restaurants found along Winslow Way. Popular choices include Cafe Nola, Hitchcock, Bruciato, and Restaurant Marché. If you want to unwind with a drink or two, head to the Harbor Public House, which overlooks beautiful Eagle Harbor. We know our small community will leave you wanting more, and we'll be waiting when you're ready to come visit again.  Book your room today at the Eagle Harbor Inn.