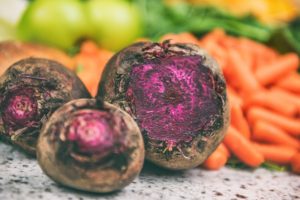 In most cities around the country, the farmers market is a wonderful place to go if you're looking to learn about local culture, and experience "a day in the life" of a given destination.  Bainbridge Island is no different.  In fact, the farmers market on Bainbridge Island is a point of pride for locals, with a thriving network of farmers and artisans that appear downtown each Saturday morning. Our farmers market is also a popular attraction for Saturday morning tourists visiting us from the Seattle area.  It's a quick 35-minute boat ride to  lovely morning and afternoon on the island.  We think once you experience this incredible space and people, you'll want to stay for more.  And when you do, the Eagle Harbor Petit Hotel will be waiting.  We are the only hotel within easy walking distance of the Bainbridge Island Farmers Market and the many businesses that call downtown Winslow home.  Book your room with us today.
Local Charm at the Farmers Market
Bainbridge Islanders are proud of their local farms. Farming is deeply rooted in Bainbridge history, where strawberry farms once covered the island. Today, there are several small farms on Bainbridge and in surrounding communities that sell goods at the Bainbridge Island Farmers Market.  In fact, many of their goods are also sold at local stores and restaurants, and they stand as leaders in the community for organic and sustainable farming techniques.  Total, there are more than 30 vendors, selling items like fresh, local produce, flowers and plants, specialty foods, beautiful hand-made crafts, and much more. It's a great place to shop, eat, listen to live music, and enjoy one of Bainbridge Island's grandest traditions. It's open every Saturday from 9am – 1pm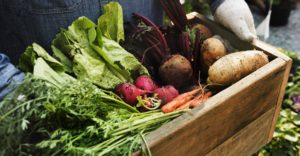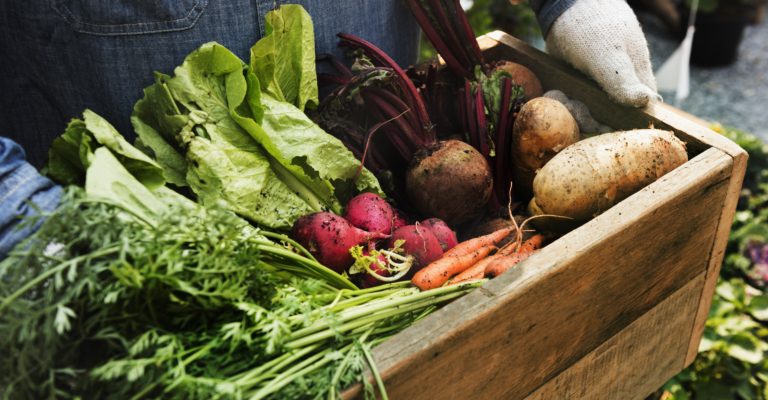 from March 31 – December 15th.
In keeping with the farm-fresh theme, there are a few small stores on Bainbridge Island worth visiting when you're done at the Farmers Market.  Bay Hay & Feed, located just north of downtown Winslow, is an old fashioned farm store, complete with a nursery, a garden shop, a pet shop, a clothing store, a gift department and a farm stand with local produce. Their list of offerings at their market have recently grown, and are an incredible source for locally-produced goods.  While you're there, pick up a Bay Hay & Feed t-shirt, so you can really look like a local!
HeyDay Farm is another local farm with a store on the south end of Bainbridge Island.  They operate a farm store in Lynwood Center, which is a great place to stock up on farm goods from HeyDay Farm and other local producers.  They also host Tuesday Community Dinners at the Farm from 5:00 – 8:30. They don't reservations, so plan accordingly!  Their menu changes often and features seasonal, fresh local ingredients from Heyday Farm as well as other wonderful regional producers.
The best part about visiting Bainbridge Island is enjoying the unique community we have created here, and we hope you take the time to do so the next time you stay at our boutique hotel.  We're conveniently located just off Winslow Way, in the historic heart of Bainbridge, and within walking distance to many of Bainbridge Island's top attractions. Book a room with us today!