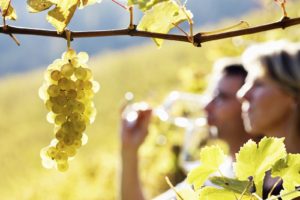 There's nothing that beats a ferry ride to Bainbridge Island from downtown Seattle during these beautiful summer months. Step onboard the Washington State Ferry System at Seattle's Coleman Dock, and ride the 35 minutes to beautiful downtown Bainbridge Island. Not only is the journey incredible beautiful, with some of the best views of downtown Seattle, Mt. Rainier, the Olympic Mountains, and Puget Sound, but the destination is just as worth the wait.
Bainbridge Island offers visitors a quaint downtown filled with a world-class art museum, countless art galleries, delicious restaurants, charming boutiques, and 7 incredible wineries. Make it more than a day-trip, and stay with us at the Eagle Harbor Petit Hotel, located within easy walking distance to just about everything you want to see and do on Bainbridge Island.  Book your room today!
Seven Wineries; One Quaint Island Town
Though the island is small, there's no shortage of great places for wine tasting once here.  In fact, Bainbridge Island is home to seven incredible wineries and is a true wine lover's paradise. Winemaking first began on Bainbridge Island with a local vineyard.  That vineyard, home to Bainbridge Vineyards, is still here.  However, winemaking on the island has since expanded to include some of the world-class grapes grown in Eastern Washington, which is home to the majority of Washington's major wineries and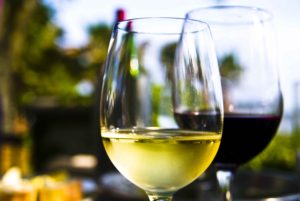 vineyards. Each winery on Bainbridge Island has its own character and charm, but all offer a rewarding wine-tasting experience, especially during these beautiful and warm summer months.
Bainbridge Island also hosts 4 Wine on the Rock events throughout the year, with the next one coming up on July 27 & 28, 2019. These events are an easy way to experience each of Bainbridge Island's wineries over the course of two days, and they are each themed differently.  This July, the theme of the Wine on the Rock event is Wine, Food, and Live Music.  The next event will take place on November 9 and 10, featuring Wine and Charcuterie. Tickets are already on sale for that event, so now is the perfect time to plan for a fall getaway to our charming Inn.
Relax in Downtown Winslow
Downtown Bainbridge Island, formerly known as the town of Winslow (and still fondly referred to Winslow by locals), is filled with boutiques and art galleries to browse in between wine tastings.  Moreover, it's where the majority of restaurants on Bainbridge Island are located, including the local favorites Restaurant Marché, Hitchcock, and Agate Restaurant. All of this and more is within easy walking distance from our Inn, making the Eagle Harbor Petit Hotel the perfect place to stay on your getaway.  Book your room today, and come explore beautiful Bainbridge Island with us.