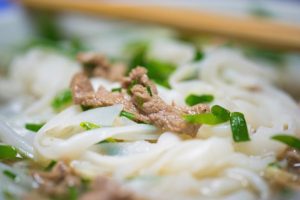 Bainbridge Island welcomes a new restaurant to the list of fantastic places to dine. Just a 35-minute scenic ferry ride away from downtown Seattle discover the sophisticated modern Vietnamese cuisine. Ba Sa opened their doors Labor Day weekend to enthusiastic diners on 101 Winslow Way. Siblings and co-owners Trinh and Thai Nguyen continue their family tradition of serving great food with welcoming hospitality. After learning the business in their parents' restaurant, Pho T&N in Poulsbo, they decided to open a place of their own. Their unique dishes create the perfect fusion of French and Southeast Asian cuisine. It's a welcomed addition to Bainbridge Island's entertaining downtown, and another reason to plan a weekend getaway. The Eagle Harbor Inn offers elegant accommodations at our petit hotel that's only steps away from all the shopping, restaurants, and the arts. Choose from our lovely guest rooms, generous suites and luxurious townhomes for a romantic escape on Bainbridge Island. 
Ba Sa is a New Bainbridge Island Restaurant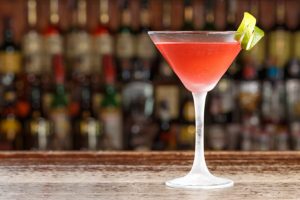 It was a long journey for brother and sister, Thai and Trinh Nguyen. Their family migrated to the US after fleeing Vietnam to Thailand during the 1980s. They finally arrived in Washington in 1998. The parents worked in Seattle restaurants, before opening their own in Poulsbo in 2005.
While Trinh grew up cooking with the family, Thai's passion for cooking came later in life. However, his growing interest in international food led him to study at the Institute of Culinary Education in New York. This combination of family recipes with worldly dishes is explored in the original and delicious dishes they offered at their new restaurant. In fact, the name Ba Sa comes from a type of catfish used in a family favorite dish called Cá Kho To. 
You can feel the energy the moment you walk into Ba Sa and spot the expressive catfish mural by local artist Dozfy. The bustling open kitchen fills the space with the amazing fragrance of spices, fresh seafood, and other local ingredients. The spacious dining area with a large bar has a crisp, modern design. They offer creative,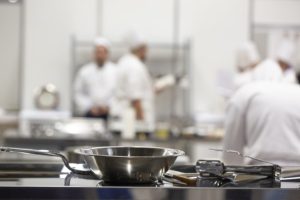 seasonal cocktails that stand up to the flavorful and spicy dishes. An extensive beer, premium sake, and wine list is also available to pair with your meal.
The small plates offer an array of savory bites such as Xào Lăn (ground pork stuffed wings) and Bò Lá Lõt (beef sirloin wrapped in betel leaves). Both will make you wish there was more! The large dishes are meant to be shared and are quite generous. A favorite is the Gỏi Vit (duck breast, with baby arugula) and of course the signature dish, Cá Kho To (braised Ba Sa catfish served in a clay pot). 
Bainbridge Island is thrilled to welcome this new restaurant as a great addition to our wonderful downtown. It's just another of the many reasons to plan a getaway to our beautiful island. Book your mini-vacation at the Eagle Harbor Inn, at the center of all the Bainbridge Island attractions.