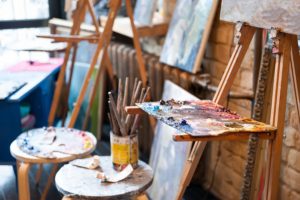 Bainbridge Island is the perfect destination for anyone who appreciates art. Bainbridge Island's community of artists and artisans is diverse and well established. Downtown Winslow is home to a variety of wonderful art galleries, as well as the renowned Bainbridge Island Museum of Art. In addition to that, Bainbridge Island has a new community resource for a variety of artisans, the Bainbridge Artisan Resource Network, known locally as BARN. This August, join us on Bainbridge Island for the semi-annual Studio Tour. Book your room at our boutique hotel on Bainbridge Island today, and come celebrate the arts with us this summer.
Bainbridge Island Summer Studio Tour
If you appreciate the craftsmanship of local, handmade art, then the Bainbridge Island Studio Tour is for you. The Studio Tour has been part of Bainbridge's community since 1984. Each year, this self-guided journey around Bainbridge Island's top artistic studios continues to grow in both depth and popularity.  As you visit each of the art studios around Bainbridge, you'll be treated to a variety of works in progress, raw materials, tools, have a chance to meet and talk with artists, and perhaps find some inspiration for your own artistic endeavors.
This summer's Bainbridge Island Studio Tour will take place the weekend of August 10 – 12, 2018. This year's participating studios include:
Ferrier Studio
Dancing Spirit Studio
Sylvia Carlton's Studio
Weissman Studio
Hidden Cove Pottery & Tile
Bainbridge Island Museum of Art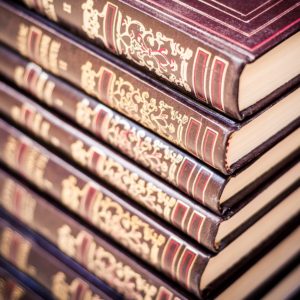 Since you're on Bainbridge for the Studio Tour, you don't want to miss your chance to visit the Bainbridge Island Museum of Art, or BIMA for short.  BIMA is located just steps from the ferry terminal, and houses a magnificent collection of works from regional artists. Their current exhibitions will be on display through September 30, and include: George and David Lewis Roof Garden, Canoe Journeys: Pulling Together, Marceil DeLacey: Into the Wood, Artist's Books, Chapter 14: Bound to be Art, Jenny Pohlman and Sabrina Knowles: Synchronicity, BIMA @5: Selections from the Permanent Art Collection, and Carrie Goller: Creatures Comfort.
When you're ready to rest, head back to the comfortable and luxurious accommodations at The Eagle Harbor Inn Petit Hotel. We're located just off Winslow Way, and within easy distance to downtown's charming array of shops, galleries, and restaurants. Book your room at our Bed and Breakfast today.